We recently paid our first visit to Camp Tonkawa Springs that is around 45 minutes or so away from us. My sister and I loaded up all of the kids plus a couple extra and met some friends and our brother for a day of swimming and picnics. Since we had never been before we were pleasantly surprised the water was nice and cool and there were plenty of shade trees to keep the area from getting too hot.
I think one of the kids favorite parts was climbing up trees to take a rope swing into the water:
And of course the boys used their Uncle to make sure they were able to get the rope to swing off of: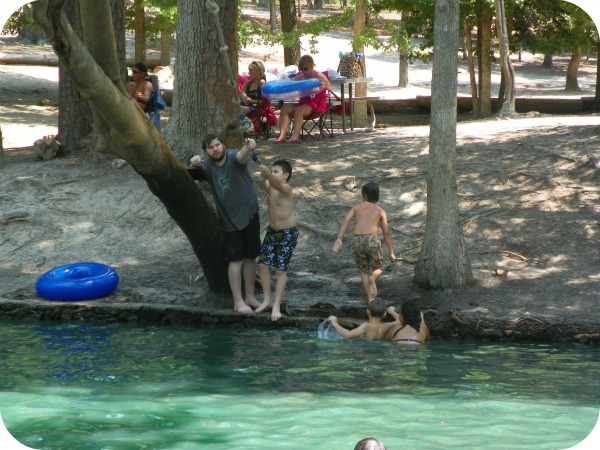 My nieces and their friends spent most of their time lounging around on tubes when they weren't swinging on the rope: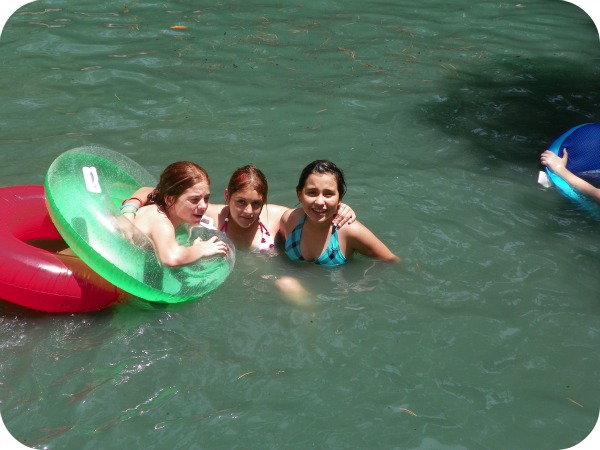 There was plenty of floating around going on, that is just how nice it was: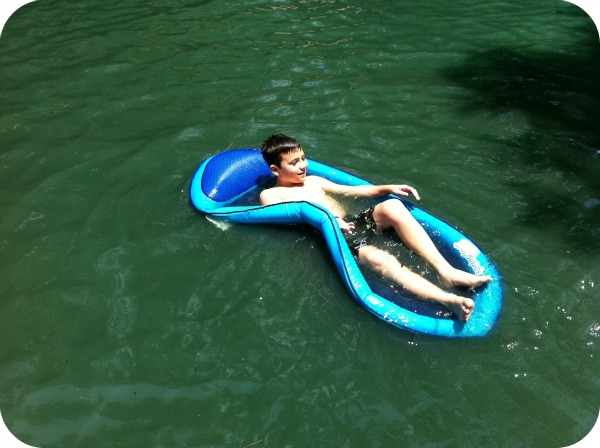 The water was such a pretty color and they had these nice bridges going over it so that you could walk across or jump off of them in the kids. But I had my parenting fail moment when my kids decided it would be fun to play "Mortal Kombat" on the bridge, which required them to play fight and whoever get knocked off of the bridge into the water lost. And yes I stopped them once they told me what they were doing. I didn't get a picture of that though because at that time I was in the water myself. But here is the bridge and you can see how nice the water is: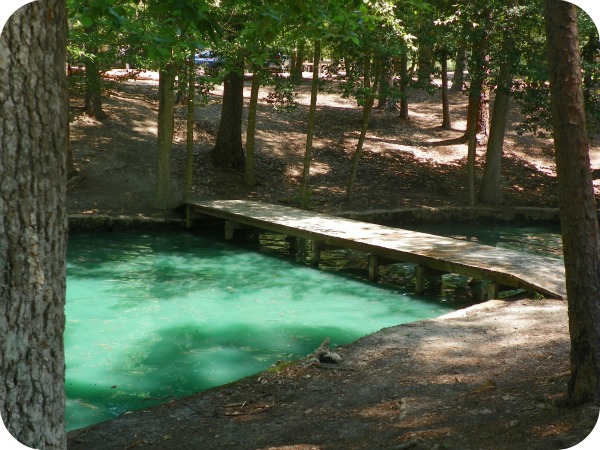 By the time it was time to go, I think the kids were ready to go the two younger kids (my son and niece) were spending their time at this point gathering rocks: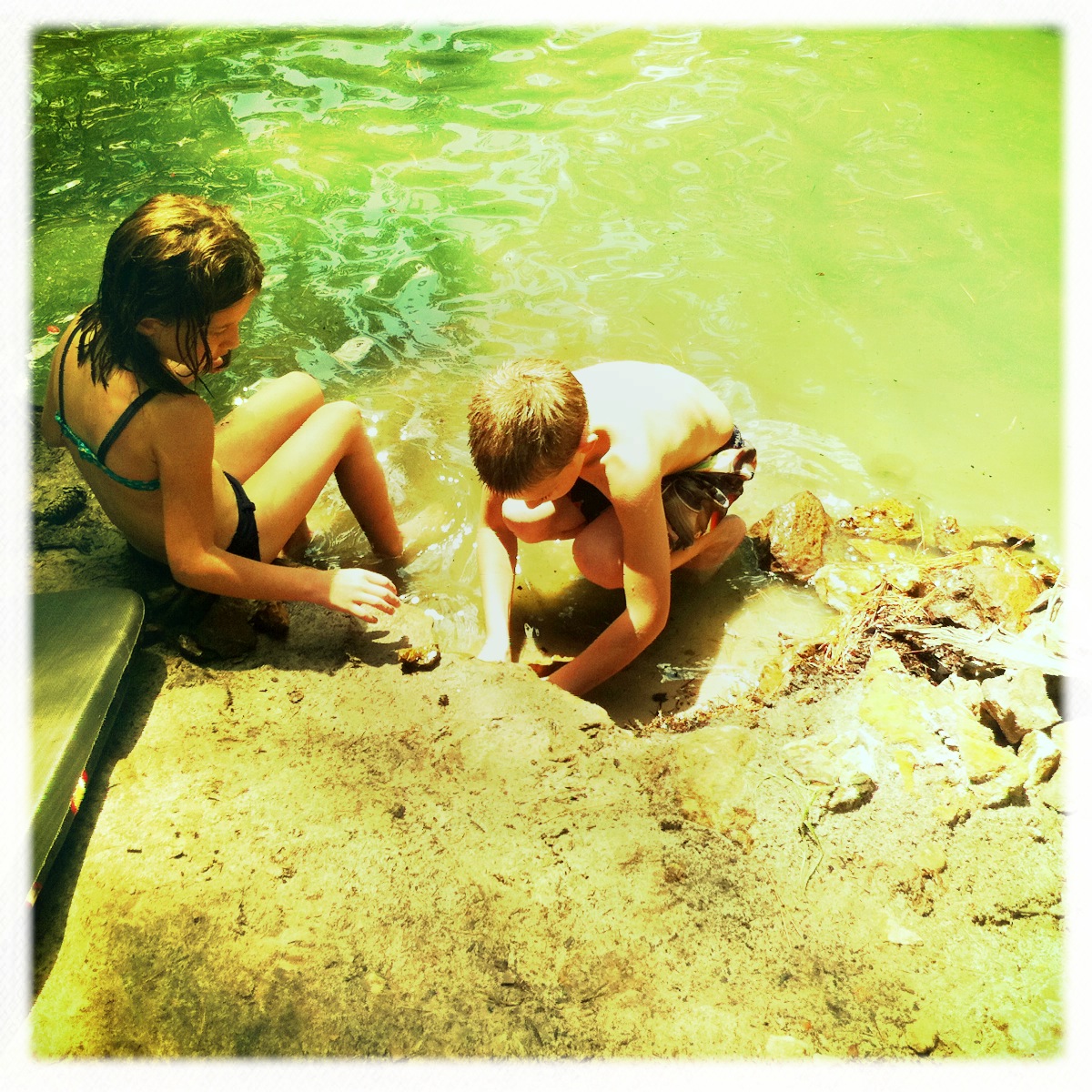 This will definitely be a trip that we will repeat. I think I liked the most that the water wasn't like the water at the lake (which I have not been to in years) and that the atmosphere was really nice and inviting.
Also a side note they actually used to bottle Ozarka water at Camp Tonkawa Springs before it because a swimming place and camping spot. I thought that was cool to know.