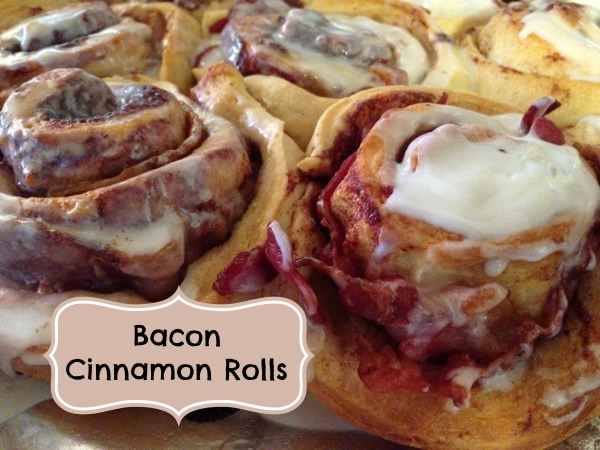 I came across a photo recently of cinnamon rolls with bacon inside of them. They looked like the best food ever, but I didn't see a recipe attached to the photo so I decided to try my hand at making them myself. And as far as some of my cooking experiments go, I have to say that this one turned out fan-freaking-tastic. It was delicious. I had a few turn up their nose at the idea of bacon inside of a cinnamon roll. But for people like who who don't really care for things that are too sweet, this was the right blend of sweet and savory. And besides it has bacon inside of it and well most people I know. Well they kneel at the throne of bacon.
I even have a bacon tattoo. Kidding. It's actually the Aquarius zodiac symbol on my foot, but for some reason people like to as me if it is a tattoo of my love for bacon. Just to mess with them, I say yes.
So here is what I did to make Bacon Cinnamon Rolls, it's basically a recipe with two ingredients. A can of cinnamon rolls and 20 strips of bacon. And believe me making all of that bacon without sampling is hard work.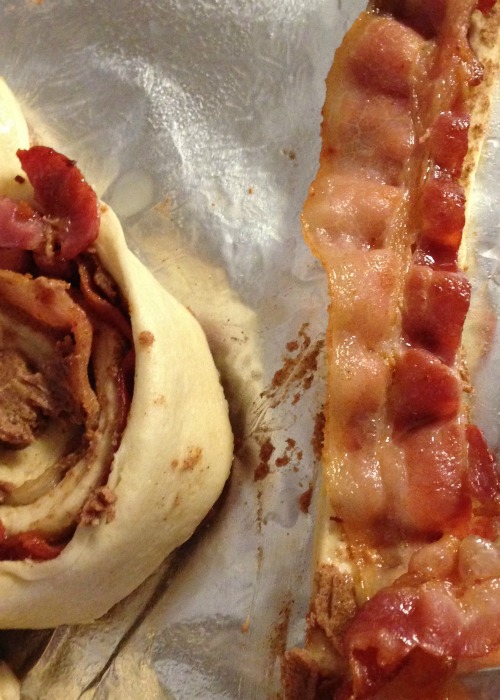 So easy.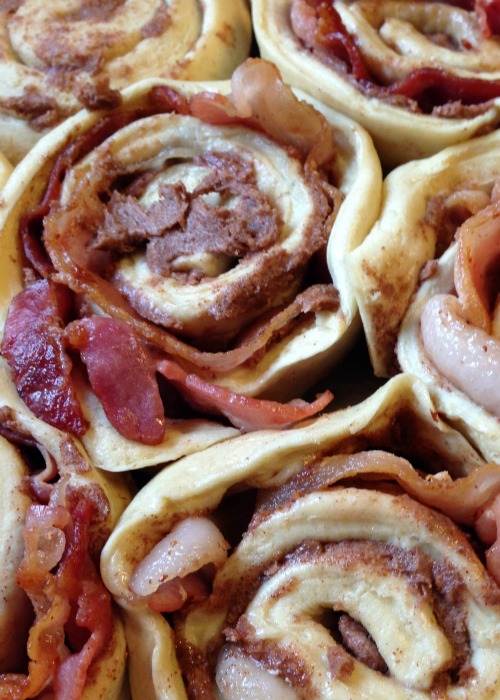 And this how I did it.

Bacon Cinnamon Rolls
Ingredients
1 can of cinnamon rolls (10)
20 strips of bacon
Instructions
Pre-heat oven to 400 degrees. Cook the bacon on each side for a few minutes so that it is not raw.
Roll out the cinnamon rolls and lay two pieces of bacon across the roll. Roll the cinnamon roll up and place in baking dish.
Bake for 25-29 minutes until completely cooked.