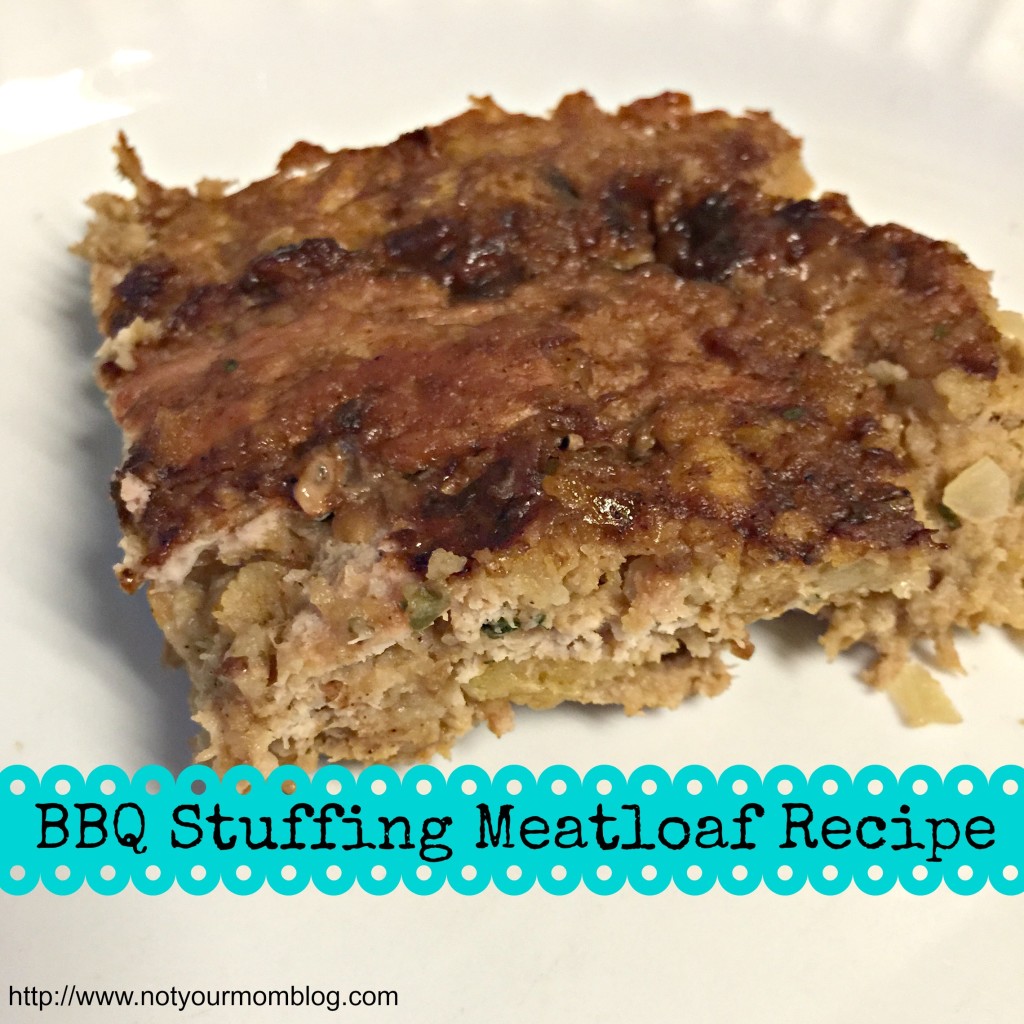 Since my kids have been eating table food (it almost sounds like I'm describing the family dog) one of their favorite things to eat has always been my meatloaf. Usually I have stuck with the same recipe that I have used since I started making, but on occasion I have deviated and tried something new. But these attempts have been far and wide. Because why attempt to fix something that isn't broke? Am I right? The kids love it and I think it is edible. But of course sometimes you try something new and are dazzled by the results.
But with this attempt I should have known that it would be a win, because well….we are Texans and Texans love BBQ sauce.
So check out this awesome recipe for Barbecue Stuffing Meatloaf:

BBQ Stuffing Meatloaf Recipe
Ingredients
2 lb. lean ground beef or ground turkey (I used ground turkey and it was awesome)
1 pkg. Stuffing Mix for Chicken
1 cup water
2 eggs, beaten
¾ cup of your favorite Barbecue Sauce
Instructions
Pre-heat oven to 375°F.
Place meat, stuffing mix, water, eggs and ½cup barbecue sauce in bowl. Mix until very well blended.
Place into 13X9 in baking dish and shape into a loaf.
Spread remaining sauce over top and bake for 1 hour.