1.9K Flares
1.9K Flares
×
When I make enchiladas I usually make them with beef, but recently my sister got me to try Chicken Enchiladas that she had made recently. I loved them and so I decided that I would have to try and make some of my own. Making beef enchiladas is easy and making them with chicken is actually just as easy. The recipe that she gave me to make them is so simple that someone who can't cook could make them easily.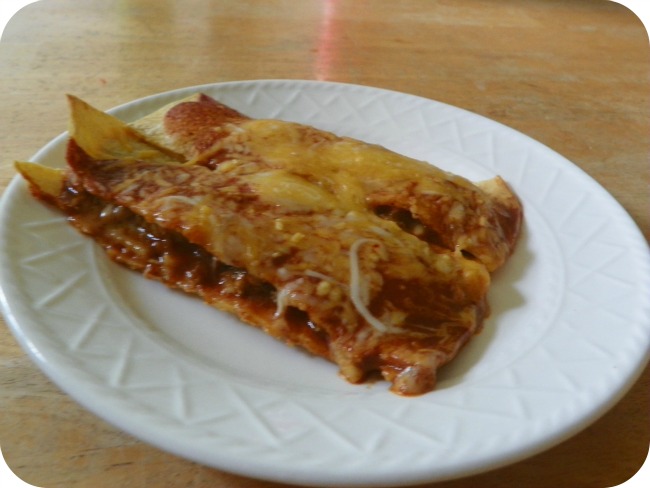 Basically you mix the filling ingredients (of course after either warming up the chicken or cooking it) :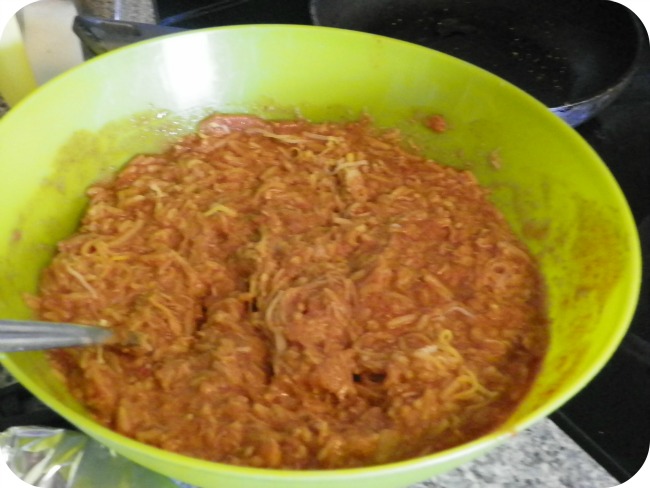 And of course after everything is all mixed up, you fill your tortillas (and this was actually my very fist time using corn tortillas and I actually kind of like them now):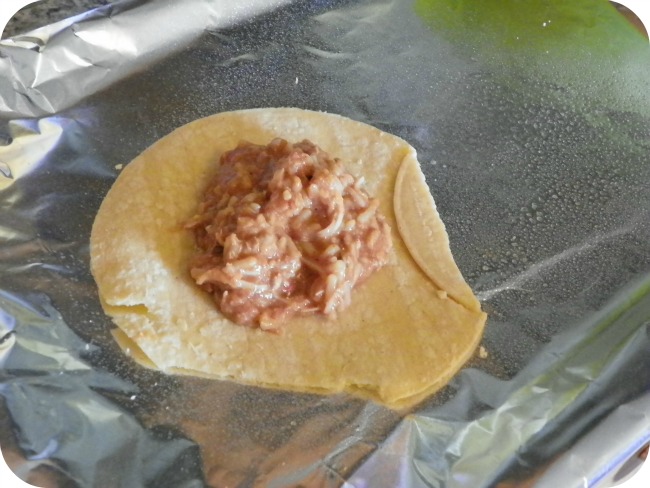 And of course after all of the tortillas is filled with the chicken enchilada filling you cover them in sauce and cheese. And as you all can see I am very liberal with the cheese. In my head the more cheese the better even though I know perfectly well that it isn't the greatest for you: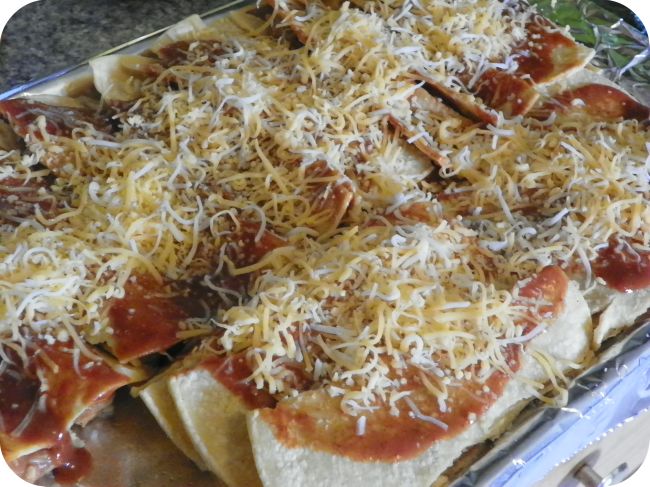 It didn't take long to cook the chicken enchiladas and the kids were thrilled with them, they definitely had seconds and I think that one even had thirds and they finished off the left overs the next day.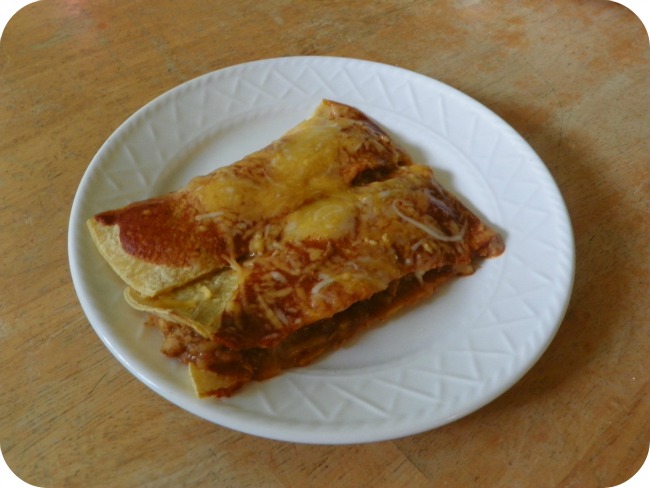 Check out the easiness and of this recipe:

Prep time:
Cook time:
Total time:
Ingredients
12 oz seasoned shredded chicken (pre-cooked)
1 can enchilada sauce
1 package Spanish rice prepared according to package instructions
1 can refried beans
30 corn tortillas
½ cup Mexican/Fiesta blend shredded cheese
Instructions
Pre-heat oven to 400 degrees
Heat chicken according to package directions
Mix chicken, rice, beans, ½ of enchilada sauce, and ¼ cup of cheese in a bowl
Spoon 1 - 1½ tablespoon of chicken mixture onto tortilla,
Roll tortilla with seam facing down onto pan
Repeat process of scooping mixture and rolling tortillas with tortillas touching on pan until the chicken mixture is gone
Pour remaining enchilada sauce over enchiladas and spread evenly
Sprinkle evenly with remaining cheese
Bake 10-15 until cheese is melted!