The only Chicken Parmigiana I had ever eaten was either at a restaurant or a frozen meal that you had to bake in the oven. And that typically tasted like freezer burn. You guy know because frozen food is usually hit or miss. So I decided to try and create my own recipe for chicken parmigiana that was easy and a lot cheaper than going to a restaurant.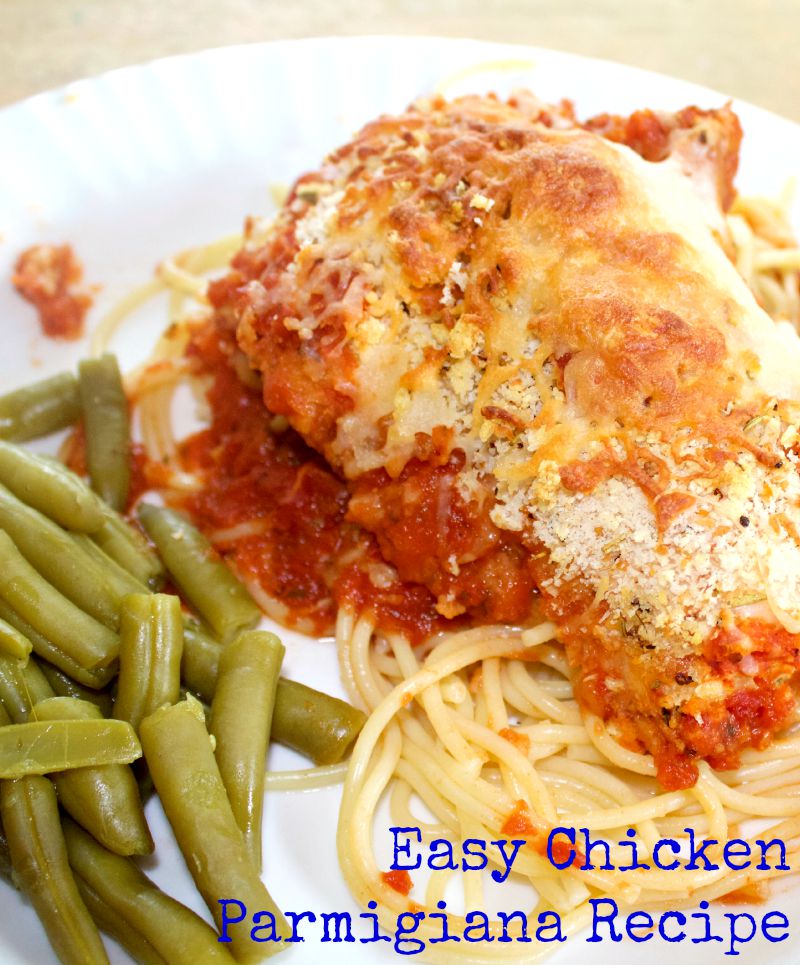 Check this one out, it is sure to please and my family loves it.
Easy Chicken Parmigiana Recipe
Easy Chicken Parmigiana Recipe
Ingredients
4 boneless chicken breast halves
1⁄2 cup Panko seasoned with Italian seasoning
1 large egg, lightly beaten
1 (14 ounce) jar spaghetti sauce
1 cup mozzarella cheese, shredded
Instructions
Pre-heat oven to 375 degrees
Combine Panko and Italian seasoning.
Dip chicken in beaten egg; dredge in breadcrumb mixture.
Arrange chicken in a lightly greased 13x9 baking dish.
Pour spaghetti sauce over chicken and sprinkle with mozzarella cheese.
Bake for 30 minutes or until thoroughly heated and chicken is no longer pink.
Serve over cooked spaghetti noodles.