This recipe came from necessity, I had a craving for something Strawberry Banana and for cake. So I decided to mix the two together. And let me say, it was delicious. This recipe was easy and the whole family loved it.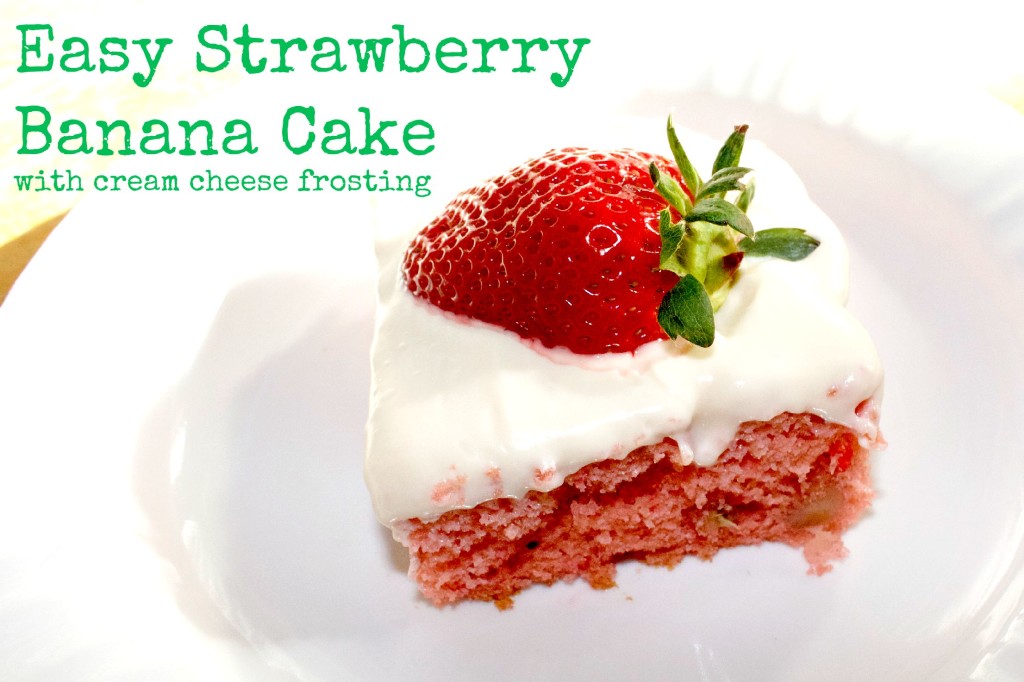 So this recipe is relatively easy with just a few changes to your basic strawberry cake mix. The texture actually turns out really nice and the flavor of strawberry and banana blend together really well.
Easy Strawberry Banana Cake Recipe
Ingredients
1 pkg. strawberry cake mix
⅛ tsp. baking soda
1 c. mashed bananas (2-3 med. ripe bananas)
Ingredients listed on Strawberry Cake Mix
Instructions
Mix together the strawberry cake mix as directed on the package, except, stir ⅛ teaspoon baking soda into dry mix before adding liquid.
Also, use ¼ cup less water than package directions.
To cake mix add mashed bananas.
Bake according to package directions.