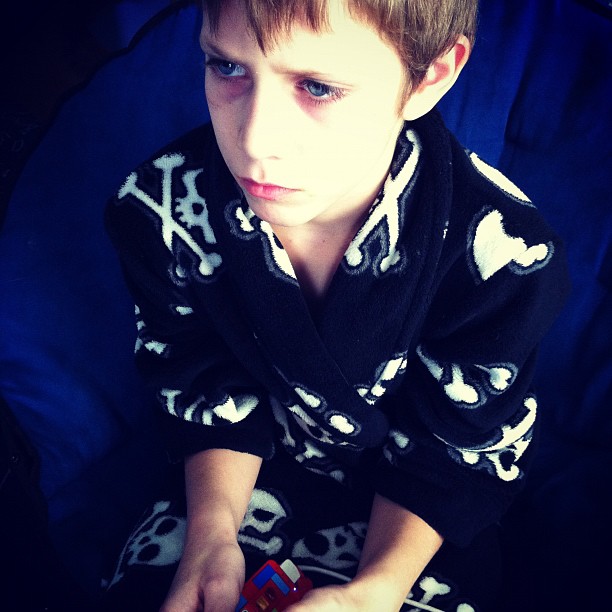 So my son got a new bathrobe from my sister for Christmas and that is nice and all. There is just one problem with that. He won't ever take it off! No joke, he sleeps in it, eats in it, luckily he can't bathe in it or I am sure he would. He even goes outside in it.Luckily I have gotten him to put on regular clothes twice to leave the house since Christmas. Even though when we come home he just puts it back on.
So I am torn between deciding if he is trying to channel Hugh Hefner (who he has know idea who is, considering I get confused dirty looks whenever I call him Hef) or a hermit. He does spend a lot of time in his bedroom playing so it is most likely a hermit he is trying to be.
He just says he loves his bathrobe. But I am his mom so I figure it is my job to over analyze these things.
I will be thankful for school starting back up tomorrow. Maybe while he is gone I will hide the robe until the weekend. I have no luck though, he would probably just find it.