My 9-year-old son is my creative child, he is always drawing something, making something or designing something with his Legos. And because I am such a proud mom I wanted to share this awesome photo of a guitar he made of his Legos.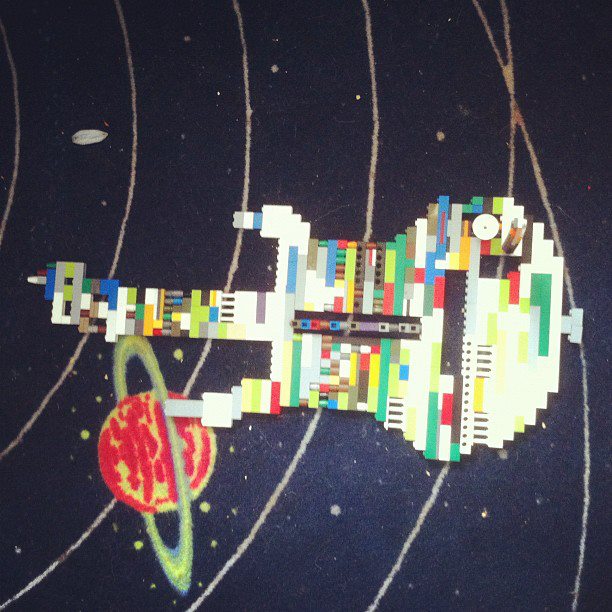 I love how he loves to build things and put stuff together. He was inspired to make this because he had played Guitar Hero and he thought it would be fun to make one. He also makes villages and all kinds of other things out of his Legos.
Are your kids fans of Lego blocks too? What do they build with theirs?