So after school we were waiting and Hal pulled an old pair of Wesley's glasses out. I thought he was adorable and told him he was lucky he didn't actually need them.
Wes said he looked like a member of The Beatles. Wes, really? Maybe a kid who kind of maybe desperately needs a haircut but is determined not to let it happen.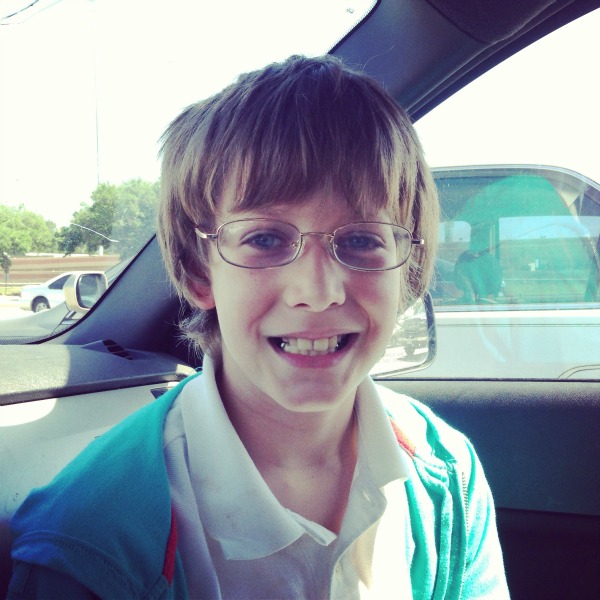 Then we decided to have a picnic and get ready for soccer. I decided to take Cortana with us. Because she is always up for a car ride. Aren't most dogs?
And she didn't bark at anyone at the soccer fields, she was too busy looking around and sniffing stuff she shouldn't.
I never claimed she was a lady.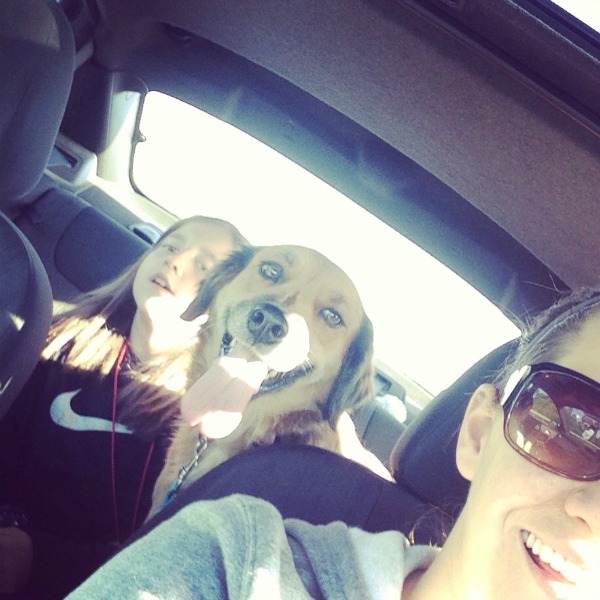 And then there was the hiking. Oh my god, I am too old for that. Like seriously we went walking trails while Hal practiced and Wes and my neices left me.
There was kind of a joke about me turning around and running out of the woods and leaving them. But as fun as that sounds, I couldnt bring myself to do that no matter how much tween girls and boys talk.
They talk a lot.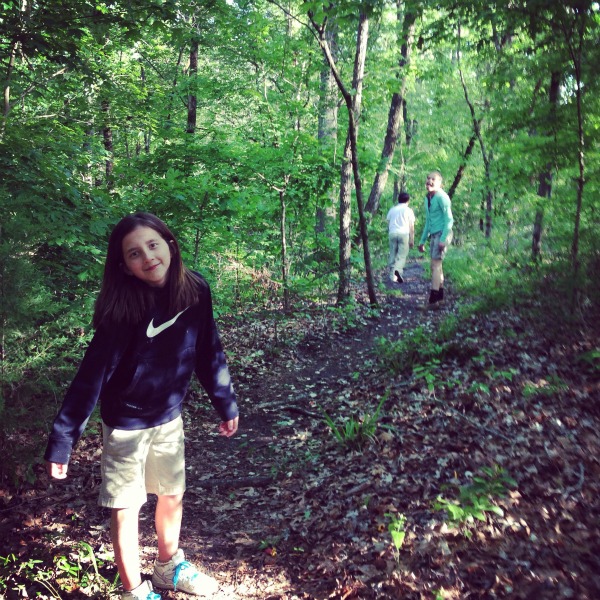 Then we got to actually watch the practice for a while and at the end they scrimmaged a girls team. Thankfully these girls where their age and didn't slaughter Hal's team. Last time the girls were bigger and it was bad. Like really bad.