Lately ballet flats
have been a staple of my everyday wardrobe. I wear them with just about everything: jeggings, skinny jeans, skirts, shorts and dresses. I love them because they are comfy and if you get basic colors like navy or black they can go with everything.
Here is my current favorite pair that I picked up at Old Navy: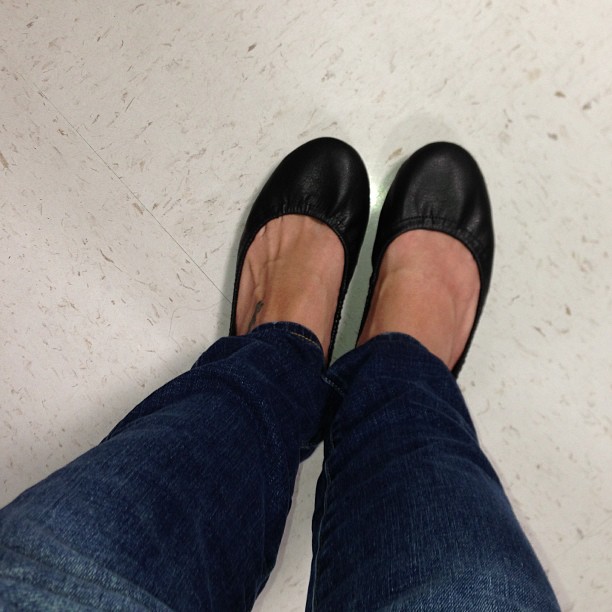 This pair is comfortable, and they go with just about everything. I also like that they are slouchy and plain so of course like I keep saying these kind of ballet flats go with everything.
My ultimate ballet flat crush though would be to have a few pair of Tieks. I would want a basic pair and would want some of their beautiful colors like a bright pink or blue.