1.1K Flares
1.1K Flares
×
I love it when I cook something and it is such a hit that I don't have to worry about leftovers. It is sad though and a waste but leftovers tend to be forgotten about in our house and the dogs usually end up with a messy experiment or something tasty. They are dogs so they win either way. Well this recipe I made is very similar to the Pillsbury Italian Crescent Casserole Recipe but I changed the kind of sauce used but I am sure it is just as good either way.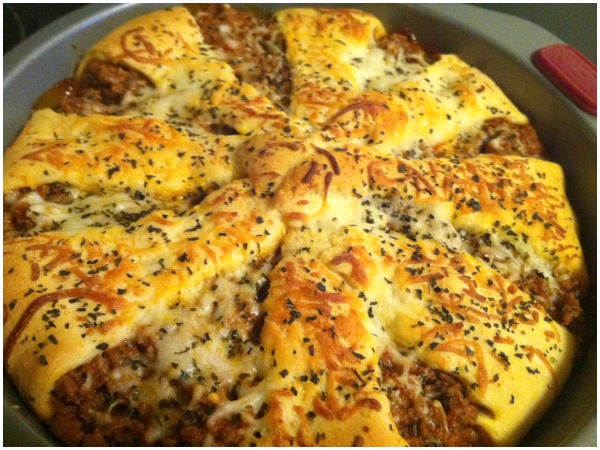 This dish was just full of cheesy goodness and the basil leaves and crescent rolls added a really great crust. It also had the spaghetti sauce flavor the kids love without me having to make spaghetti. My kids love spaghetti and well making it every week is kind of blah!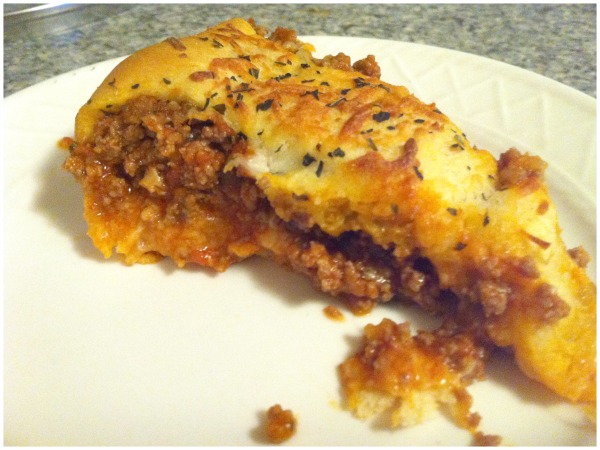 Here is the recipe for you guys to try with my changes:

Italian Crescent Casserole Recipe
Prep time:
Cook time:
Total time:
Ingredients
1 lb ground beef, cooked, drained
1 cup Three Cheese Pasta Sauce (the original called for a different kind. I love this one more so I used it)
1 can (8 oz) refrigerated crescent dinner rolls
1½ cups shredded Italian cheese blend (6 oz)
¼ teaspoon dried basil leaves
Instructions
In skillet, mix beef and pasta sauce. Heat to boiling over medium-high heat, stirring occasionally.
Separate dough into 8 triangles. Place dough in ungreased 9-inch glass pie plate in spoke pattern, with narrow tips overlapping rim of plate about 3 inches. Press dough in side and bottom to form crust; sprinkle with 1 cup of the cheese. Spoon meat mixture evenly over cheese. Bring tips of dough over filling to meet in center; do not overlap. Sprinkle with remaining ½ cup cheese and the basil.
Bake at 375°F for 20 minutes.