Recently I had the opportunity to have lunch in Houston with the great people from Comcast at an Xfinity store. We had great food, awesome conversation and we were able to take a tour of the inner workings and learn about what they are doing in the Houston area and about their awesome product offerings.
While there we learned about a series of different products that Comcast offers through Xfinity at a newly remodeled store.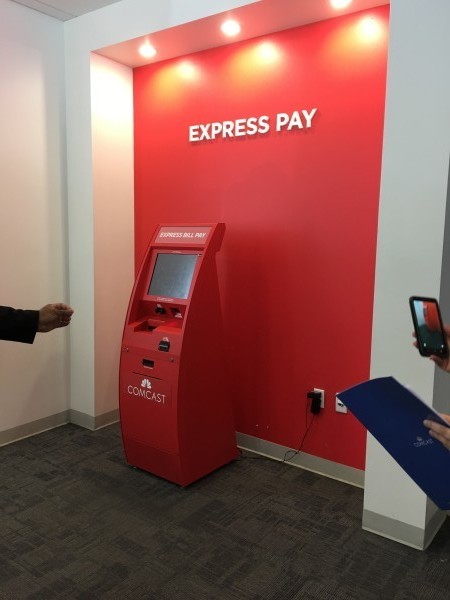 And in this store they offer their latest products and cool services like really cool Express Pay Kiosks, where you just walk up scan your bill and enter your information and pay! As well as a sign in counter and screens in the store that let you know where you are in line. They want to keep their customers informed and customer service is a huge priority for the fantastic folks at Comcast.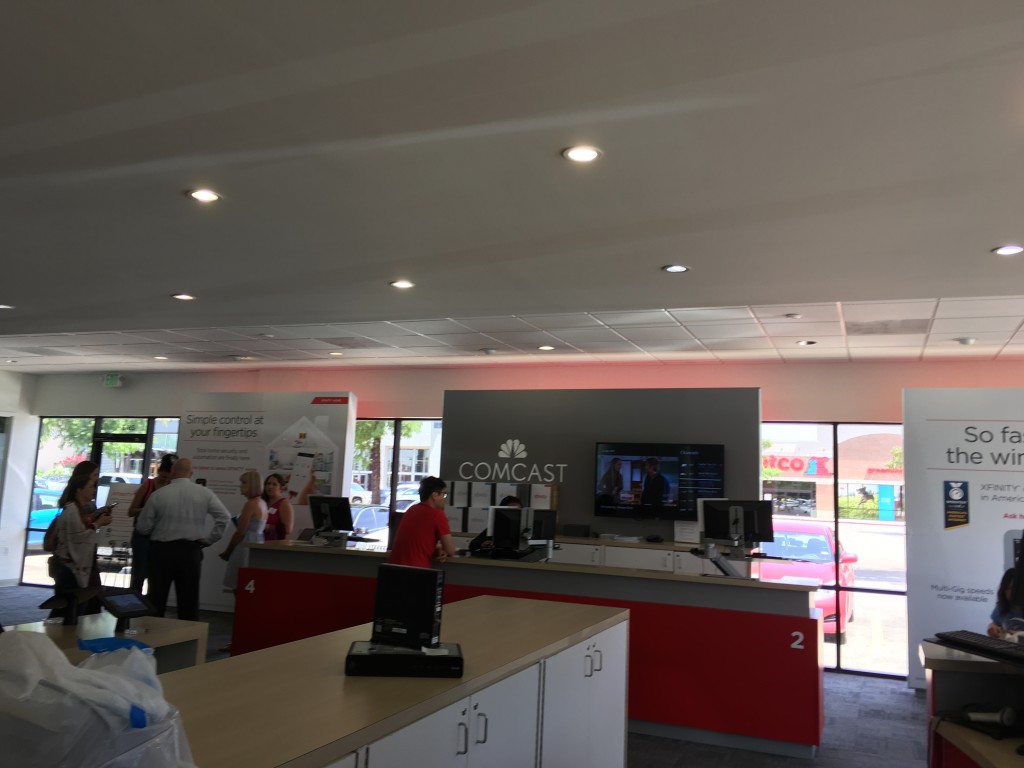 But while we saw the store and learned about the great customer service we also learned about some really cool products that they offer to their customers.
For example, they offer Xfinity X1 what changes the way we experience TV with it's integrated apps that view your Facebook feed on the big screen and even your photos. We also can't forget Common Sense Media which is integrated with ratings to help parents like myself decide if a show is appropriate for their kids. While using it oddly enough, we learned that Game of Thrones has absolutely zero positive role models. But one of my favorite features is the Xfinity Voice Remote, and yes it is just as magical as it sounds. Because honestly who else besides me get's frustrated searching TV listings with the alphabet and an arrow pad? I know it's not just me.
And in a big metropolitan area one thing that is really important to us is our home security. We all worry about, even if we think our neighborhood is safe. But with Xfinity Home they have 24/7 professional security monitoring, Xfinity is there to integrate all of your services and keep your home safe. Live video monitoring is available as well as home or on the go access. Meaning, you can arm or disarm your alarm with the Xfinity Home App. How awesome is that? And we can't forget the real-time notifications to keep app users up to date.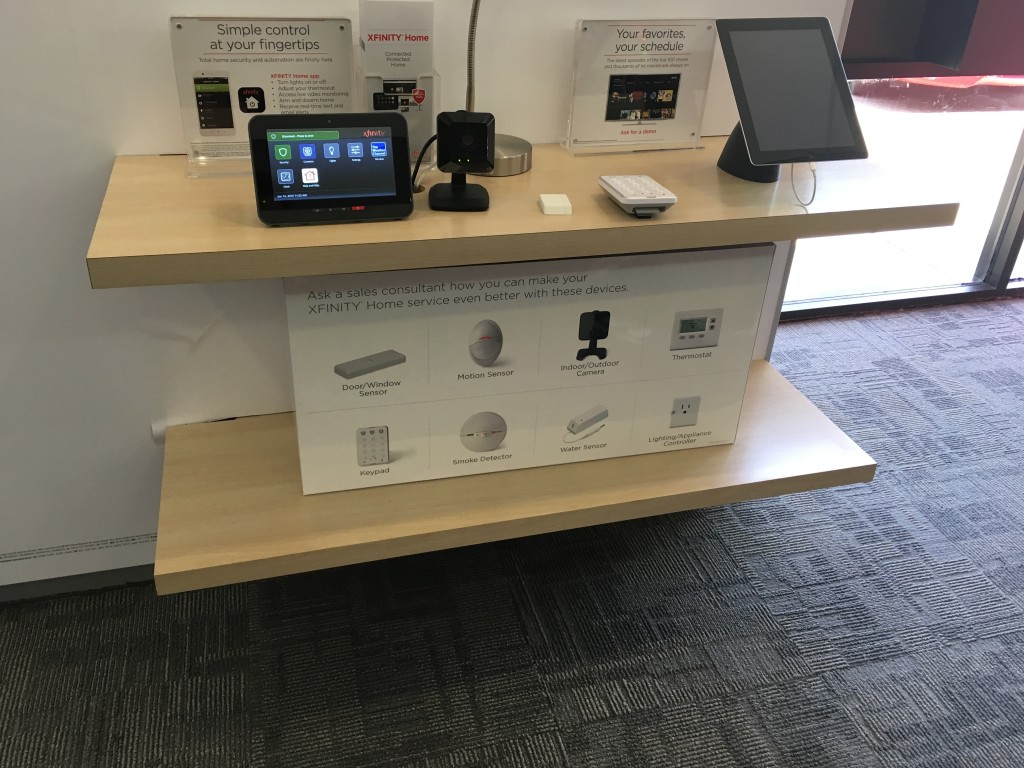 And of course to make your Xfinity service experience even better Comcast offers a full range of Xfinity Mobile Apps.
They are:
Xfinity TV
Xfinity TV Remote and X1 Remote
Xfinity Home
Xfinity Share
Xfinity Wifi
Xfinity Connect
Xfinity My Account.
I will already admit that as a person who very consistently loses her TV remotes but never her phone that the Xfinity TV Remote App would be my favorite and most used.
We had a wonderful time while at the Xfinity store and were able to learn, network and even play around with the Xfinity X1 service. One of the bloggers was even able to take home a really awesome TV.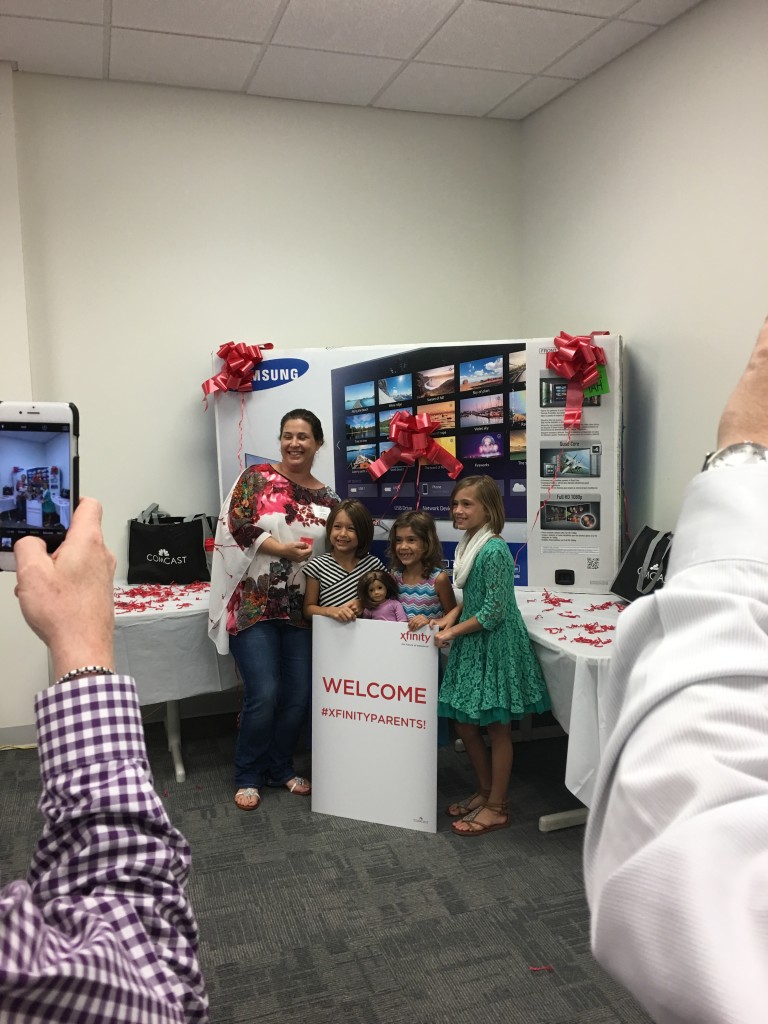 This post was sponsored by Comcast, all opinions are 100% my own.