Today I experimented and made this Mini Chicken Taco Bowl Recipe. This recipe was fun and yummy, and most of all allowed me to use my muffin tins for yet another recipe. This recipe uses your most common supplies for making tacos in a fun way. Sort of like a taco salad but smaller in a muffin tin.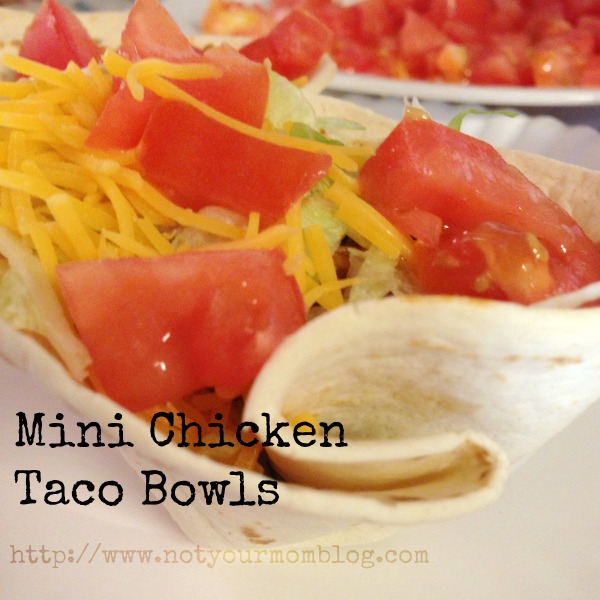 Mini Chicken Taco Bowls - Recipe
Ingredients
12 flour tortillas
1 lb cooked shredded chicken
1 packet of taco seasoning
½ cup shredded mild cheddar cheese
2 cups shredded lettuce
1 tomato, diced
1 can refried beans
Instructions
Heat oven to 350 degrees. Warm tortillas in microwave on high for 30 seconds.
Line 12 muffin cups with 1 tortilla. Make sure they are folded back carefully to leave the opening in the center for the filling.
Bake tortillas for 10 minutes.
In a sauce pan warm chicken and prepare taco seasoning per the packages directions.
Heat refried beans in the microwave or on stop top.
Fill bottom of the taco bowls with refried beans, followed with meat and then topped with the remaining ingredients.
This is a yummy recipe that will get plenty of ooohs and aaahs from the kids.