2.3K Flares
2.3K Flares
×
Yes, you guys read that title right No Bake Pumpkin Cheesecake! And if you guys can believe it for years I did not like cheesecake. At all. I had this mental block going on in my mind saying that the words cheese and cake just did not go together. The idea made me turn my nose up high in the air.
But that changed.
Over alcohol.
Yes my friend dared me to give in and try New York Style cheesecake one night over margaritas. I then fell in love. And I have never went back. Now I love all kinds of cheesecake.
Now that I have explained my love for cheesecake let me introduce you to this heavenly creation: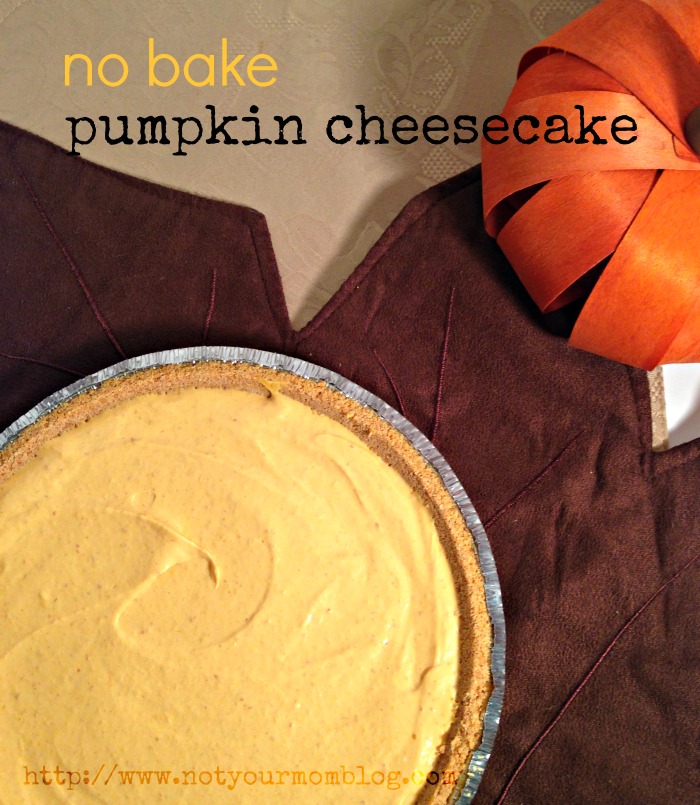 No Bake Pumpkin Cheesecake Recipe
Author:
Sharon Rose Mayes
Ingredients
1 15 oz can pumpkin pie filling
16 oz cream cheese, softened
½ cup sugar
¾ stick butter or margarine, softened
2 cups frozen whipped topping, thawed
1 large graham cracker pie crust or two small
1 tablespoonful cinnamon
Instructions
Mix cream cheese, sugar, cinnamon and butter in a large bowl on medium speed of mixer until creamy.
Gradually add pumpkin pie filling, beating on low speed until blended.
Mix in whipped topping until blended; spoon into crust.
Refrigerate until firm. Overnight is best.
Serve with whipped topping if desired.
As you all can see this recipe is relatively easy and has become a family favorite here with my sons. I think this recipe will be perfect for the fall season and eating over a pumpkin spice latte with friends. Or of course Thanksgiving dinner and holiday parties.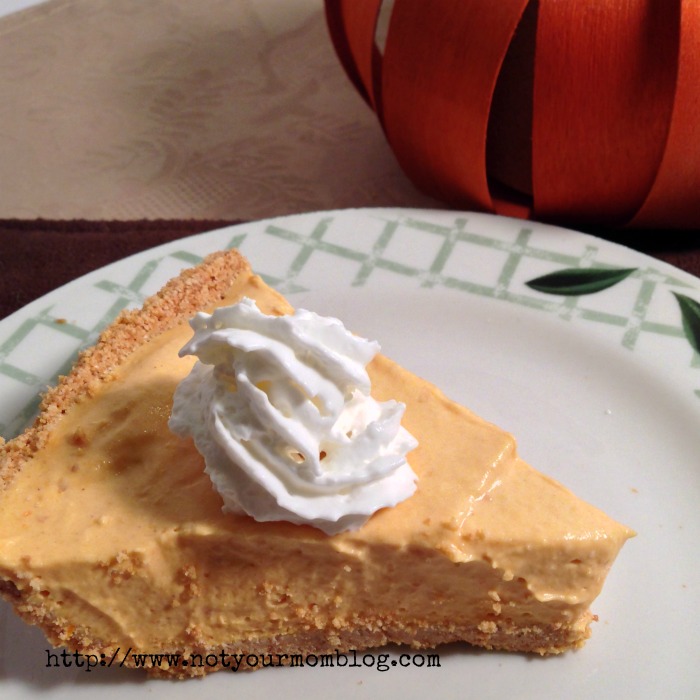 Be sure to tell me what you guys think and don't forget to Like Not Your Mom Blog on Facebook for more!