I will start by saying that this isn't a full blown recipe, just me kind of telling what I did. Anyway I had it in my head that I wanted to have Chinese food for dinner one night this week. But I didn't want to get take out (too much money) or get frozen. So I decided to make it at home. To start with I picked up a bottle of Teriyaki sauce and some crushed red peppers. Already sounds good right?
What I did was cut up 3 chicken breasts in pieces and marinated it over night in the Teriyaki sauce. Also when I would open the fridge I would turn the bag.  When I was ready to cook dinner I pre heated the oven to 350 degrees. And poured the chicken and Teriyaki sauce into a glass pan. After that was done I sprinkled the red pepper over the chicken and stirred it around and then cooked it in the oven for 45 minutes.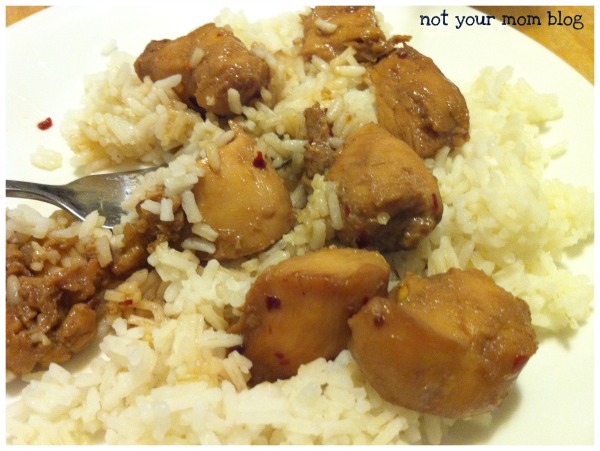 The blend of Teriyaki sauce and peppers was divine and definitely set off the taste of each other. I served it over rice and the kids adored it. My youngest didn't even complain that the peppers were too spicy. So that was definitely a win.