5.6K Flares
5.6K Flares
×
Sometimes in a long while comes a recipe that I just fall in love with. What makes it an even more odd occurrence is that the recipe contains something that I usually abhor and do not eat or consume willingly. For example in this recipe that ingredient is right in the name. Ranch. I usually do not eat it unless it is in a recipe and even then it is rare. I am not like my niece who would drink ranch dressing given then chance. I'm more like my other niece who liked this recipe and then was shocked to find out that ranch was one of the ingredients.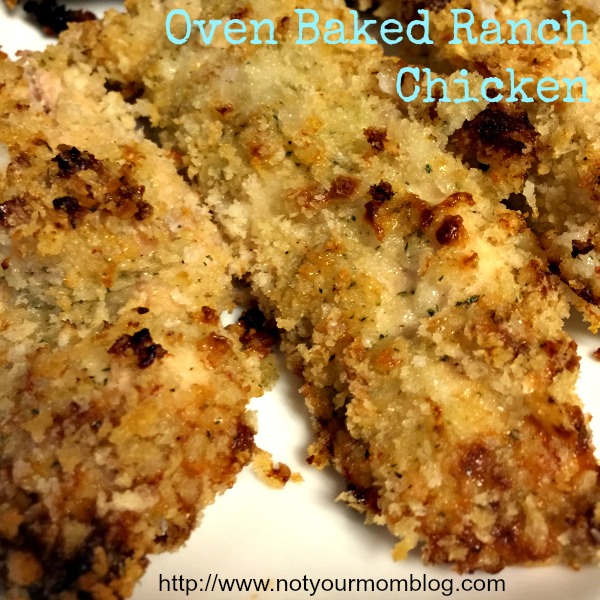 But let's get to the recipe instead of my endless debate on liking ranch or not.
First off my kids, niece and even my mother enjoyed this recipe. It is easy and doesn't take too much time to make. The most time consuming thing is how long the oven takes to cook it. But of course we have to let the oven do its thing because well none of us want to get salmonella poisoning. Am I right?
So here we go, here is how you can make your own yummy Oven Baked Ranch Chicken, it's a yummy recipe that is sure to aim to please.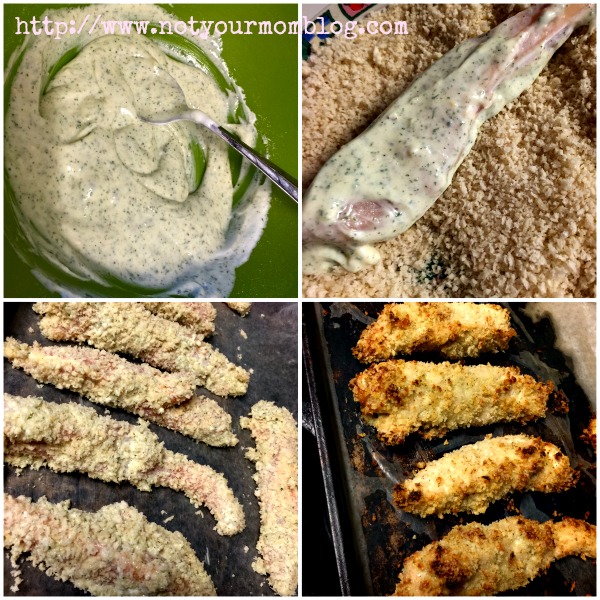 Oven Baked Ranch Chicken Recipe
Ingredients
1 - 1 oz packed of Ranch Dressing
1 cup light mayonnaise
¾ cup unseasoned panko
4 boneless, skinless chicken breasts cut into strips
Instructions
Preheat the oven to 400°F.
In a bow mix the mayonnaise and ranch dressing until well mixed.
Place the bread crumbs on a plate.
Dip each strip in the dressing mixture turning on all sides until well-coated, Shake off any excess dressing.
Place the chicken in the bread crumbs and turn until evenly coated.
Arrange the chicken on a parchment–lined half-sheet pan. Bake for 30 minutes until an internal temperature of 165°F.