This shop has been compensated by Collective Bias, Inc. and its advertiser. All opinions are mine alone. You must be 21+ years old to try Poise Impressa Bladder Supports. #LifeAfterLeaks #CollectiveBias
Today is a really awesome day for me, it is my one year derbyversary. Which is awesome because in the last year I have learned to play roller derby and started to play the sport competitively. And let me tell you guys it is so addictive to play and to watch. I love it and there isn't anything else like it. Go check it out sometime and you will see what I am talking about.
This is me jamming(I am the one in the red) getting knocked around: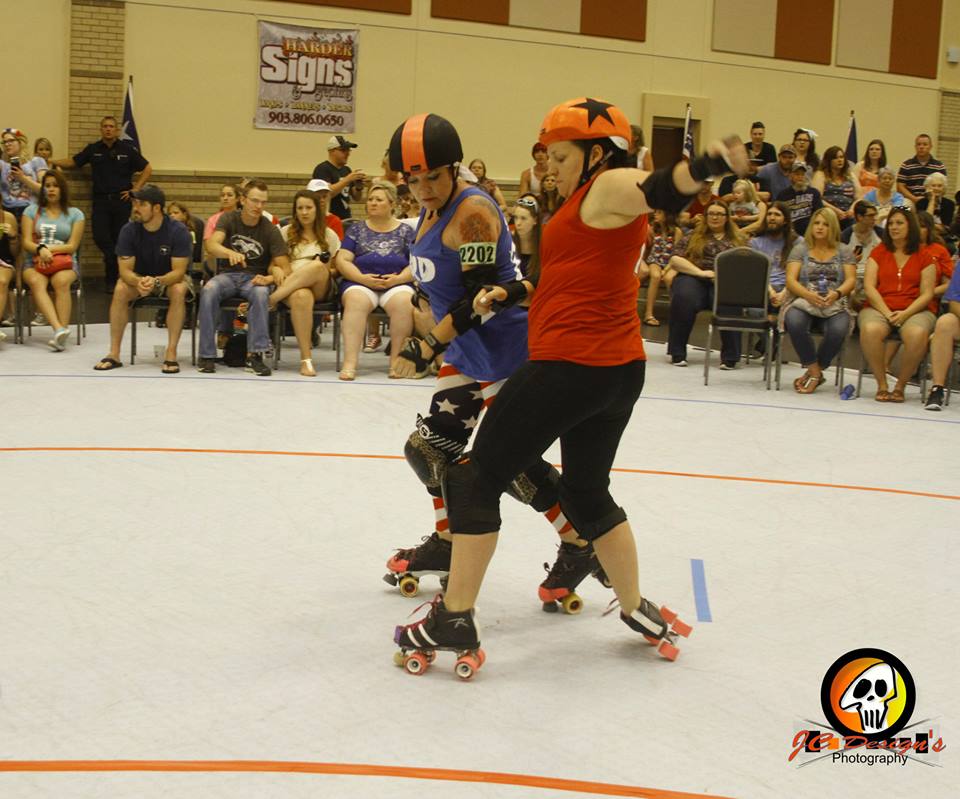 (photo used with permission)
But the one thing about roller derby is that there is a lot of hitting and taking hits. And sometimes while doing this and other activities like for example dancing I personally leak urine. And it can be uncomfortable and if you are like me you start to worry about whether or not your smell. It kind of really sucks.
But there is a product out there to help with this feeling! Because if you are like me you want to be comfortable while you perform your chosen activity whether it be laughing, coughing(not that that's a choice), sneezing(again not really a choice), dancing, exercising, or in my case playing roller derby.
I recently tried the Poise Impressa Bladder Supports to help regain my confidence during workouts. I was able to find them at my local CVS near the adult incontinence products.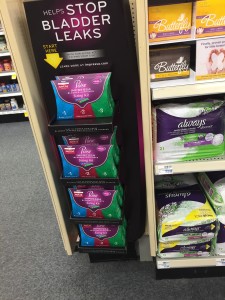 The Poise Impressa comes in three different sizes so I picked up the sizing kit to find my best fit. Though one thing to note is that the Poise Impressa Bladder Supports aren't for when you have a sudden need to urinate, are pregnant or on your period. This product is for what is called Stress Urinary Incontinence when you are just doing the things listed above and they cause you to leak.
The sizing kit comes with three supports of each size. They are inserted like a tampon and you start with Size 1. If size 1 is comfortable and you have no leaking then you are good to go. If you have leaking, then try a size 2, with a size 2 if you are comfortable and have no leaking then you are a size 2. If you still have leaking, try the size 3. If you are comfortable and have no leaking after using a size 3 then you are good to go. It has nothing to do with your size or weight, just your best internal fit.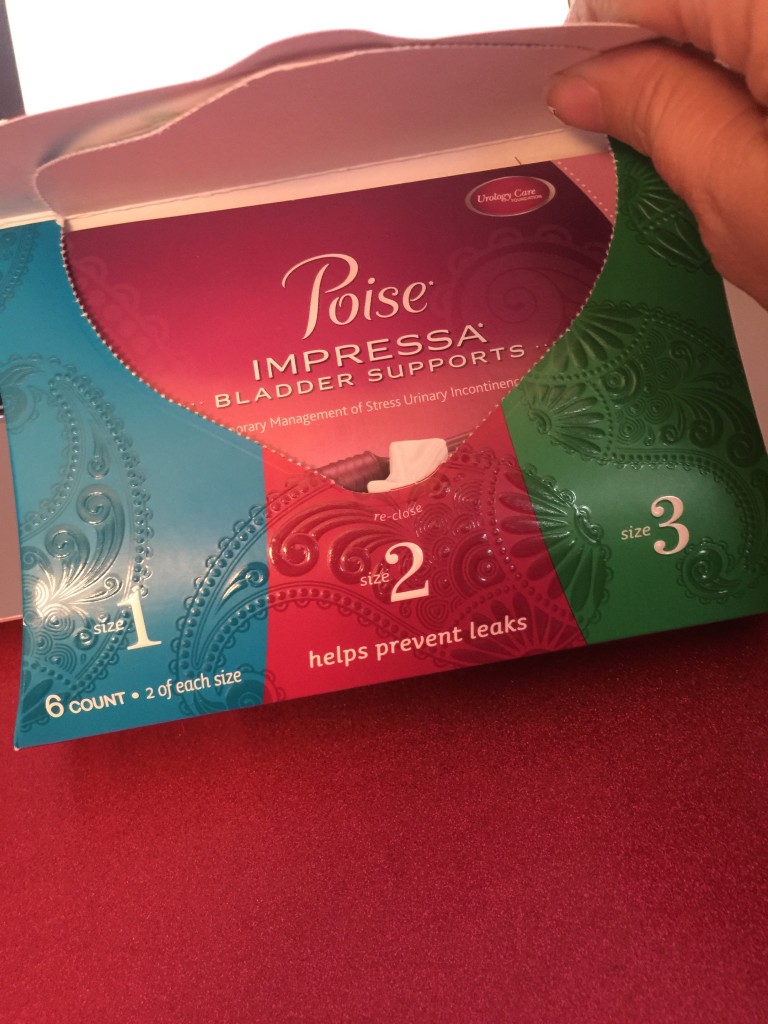 The enclosed directions were really easy to follow: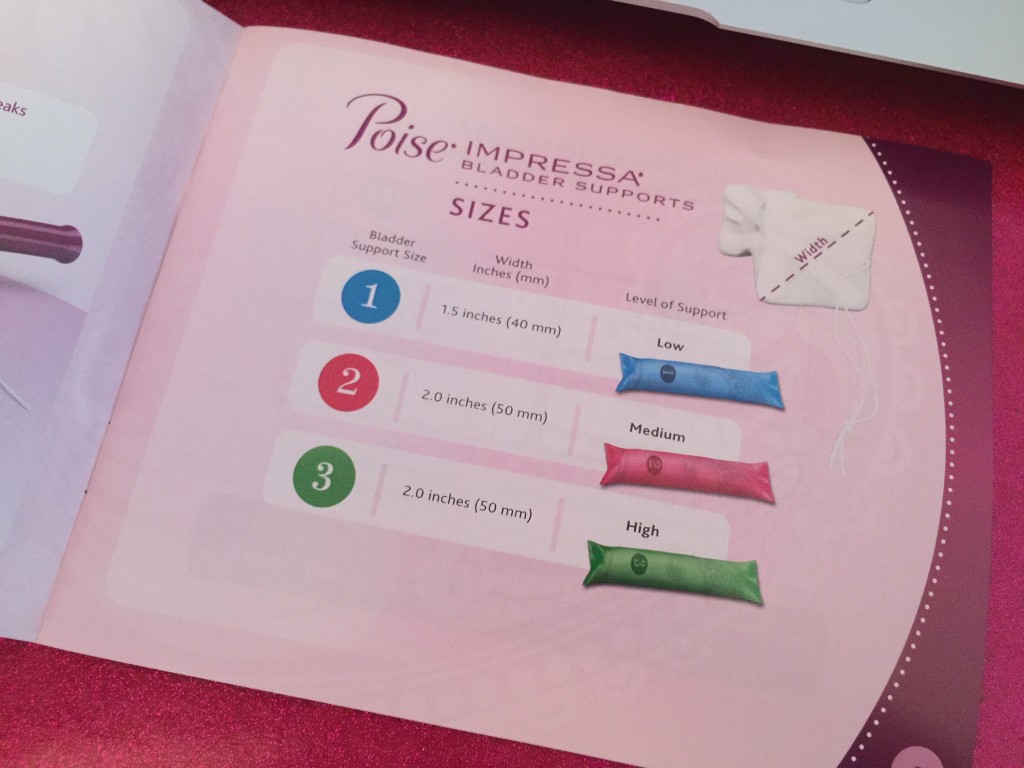 This is the packaging of all three sizes: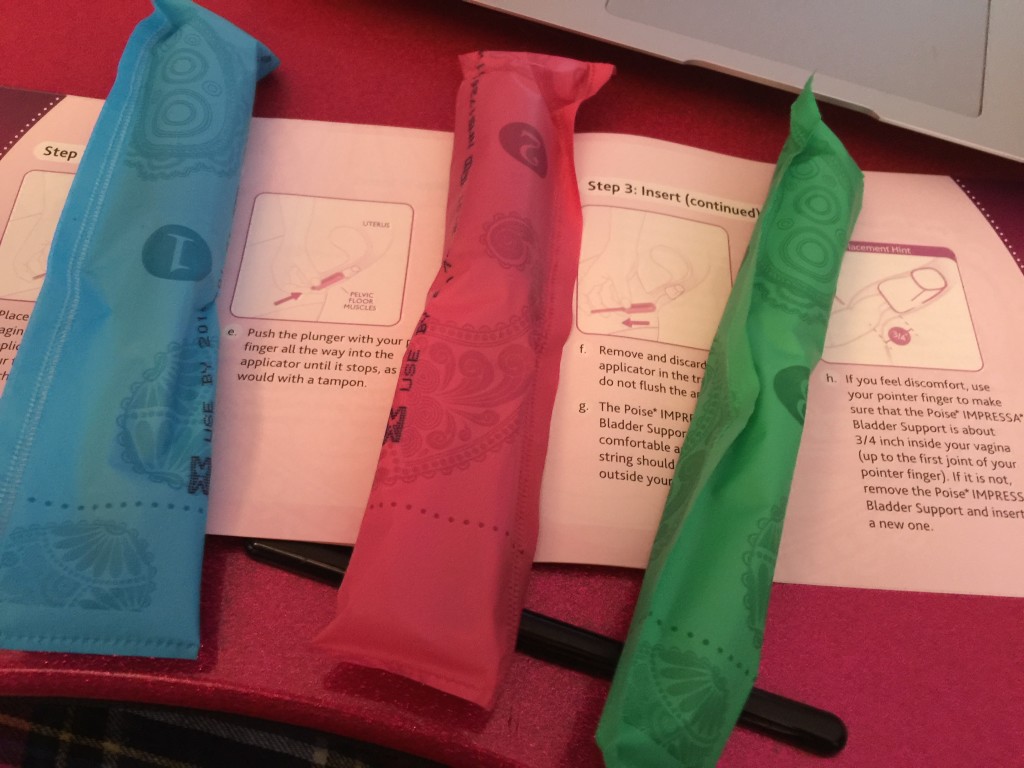 There is also a limited number of $1 off coupons available as well for the starter kit here.
Poise Impressa Bladder Supports brings confidence back into my derby game, how can they bring confidence to you?
This shop has been compensated by Collective Bias, Inc. and its advertiser. All opinions are mine alone. You must be 21+ years old to try Poise Impressa Bladder Supports. #LifeAfterLeaks #CollectiveBias