This is a sponsored post. All opinions expressed are 100% my own.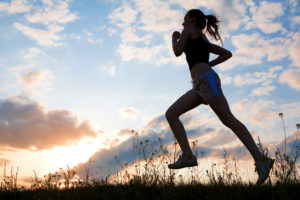 Going into 2017 one of my biggest goals is to take better care of myself and even accomplish 2017 miles in 2017. I sound kind of insane don't I? Well I'm building up my distance runs and that is a big part of my diet and exercise routines. Another part of my routine is to save money on them any way that I can. Especially because if your serious about a hobby such as running it can get quite expensive. So why not save as much as you can with Groupon Coupons. And if you've never checked out Groupon before, let me just say you need to go now. You don't know what you are missing, there are all kinds of amazing coupons available.
For example in my quest to be more healthy and to get into better shape Medifast has coupons available for their diet plans. It's amazing really and you can't beat these deals to get started on living a more healthy life in 2017.
But what about when you reach your goals? Of course there are Groupon Coupon Codes for that perfect treat/reward. For example Blue Nile has beautiful jewelry available. And for us girls new jewelry would look fabulous with our new figues from reaching our healthy body goals
But please don't take my word for it, go check out all of the coupon codes that are available.