So while having a glass of wine, or two or maybe it was three. I took a leap and made a profile on a dating website.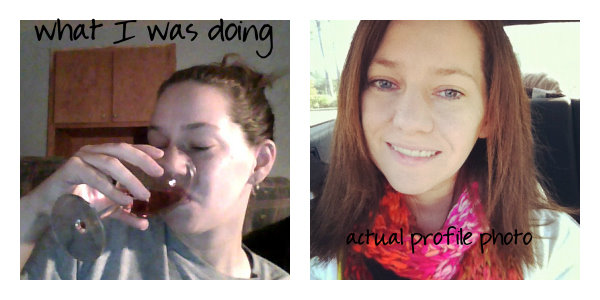 And to be honest I am way too scared to respond to anyone. Like petrified they are going to jump through my computer screen or phone and tell me that I suck.
Well okay maybe not that bad but something along those lines.
That is besides the point, I did take the first step and signed up for the site. That counts right? Now I just have to take the next step and actually see what these men who keep messaging me are all about.
Hopefully good stuff and not stuff that I can't stand like hunting and country music.
Yeah, I had to throw those out there since I am not much of an outdoor person unless my kids are insisting that I must take them to the park, I am attempting to run or there is soccer involved. OR all the good seats in Starbucks is taken and I have to sit out on the patio. Then the outdoors and I are cool.
And really do I need to get started on country music? I know, I know some of you like it but hey I may be from Texas but it is just not for me.
Next time I post about this subject I promise that I will have responded and will have had an actual conversation with someone.
Just as long as there profile name does not have any combination of country boy, redneck, 69 or their profile photo includes a handle bar mustache.
Leave me some comments about your experiences on dating websites! I am begging you.