This Taco Soup is a perfect cold weather comfort food, you've got to try it out.
I have posted and made a Taco Soup Recipe before but since it is so cold in Texas and most parts of the United States I have decided to update it a bit. By taking better photo of course and adding a special ingredient just for the winter. And let me say that it is perfect for a chilly night like we had tonight. The kids love it, and for a change I added sliced potatoes.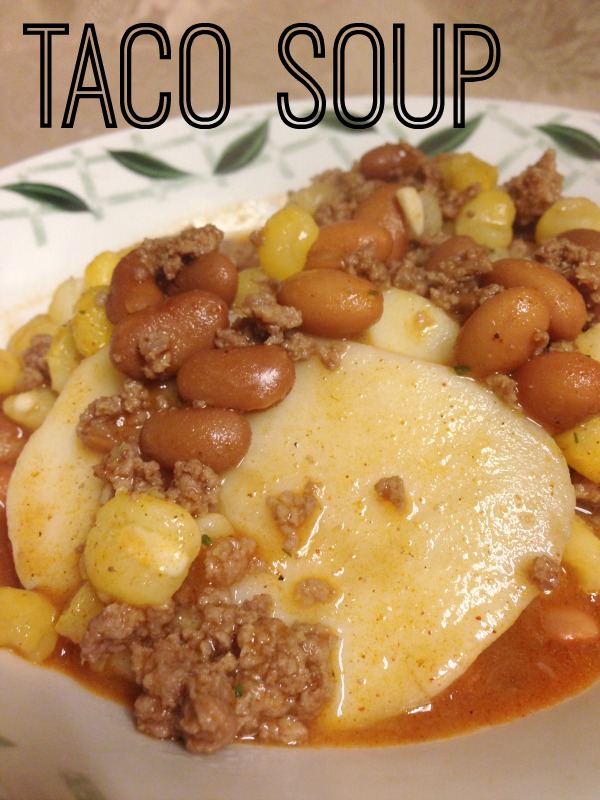 Taco Soup Recipe:
Taco Soup Recipe
Prep time:
Cook time:
Total time:
Ingredients
1 lb. ground meat
1 package taco seasoning
1 package of dry ranch seasoning
1 can pinto beans
1 can sliced potatoes
1 can ranch style beans
1 can hominy
Instructions
Brown the ground meat with the taco seasoning
Add beans, potatoes, and hominy to the browned meat
Simmer
Add package of dry ranch seasoning
Be sure to let me know what you think of it?