I will be honest when I first heard about this recipe from my friend Christina, I was very skeptical. In my head Taco and Soup just did not go together. I relented though and decided to give it a go.
The ingredients for taco soup, had a few things in the beginning that while my kids and their dad eat I absolutely refuse to eat. They included corn and kidney beans. So that left me with a pretty simple list of ingredients to use: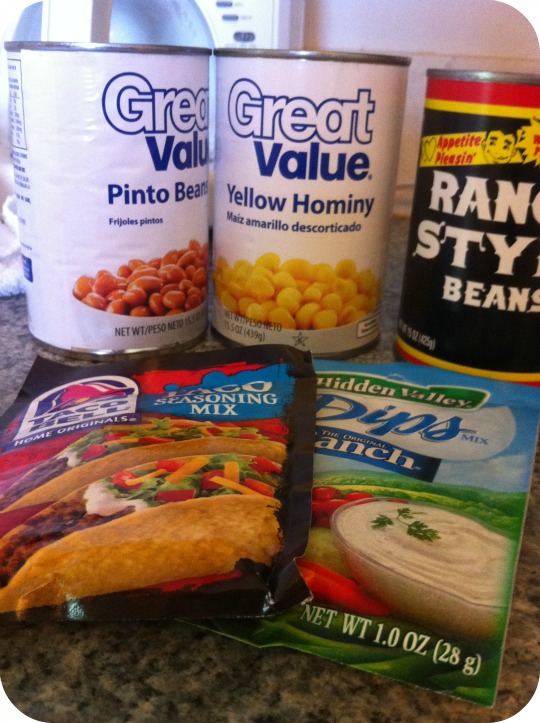 While I was preparing the Taco Soup, I could not help but love the easy preparation, honestly there are not many recipes that are this easy. Seriously browning hamburger meat and simmering ingredients are about as easy as you can get, right?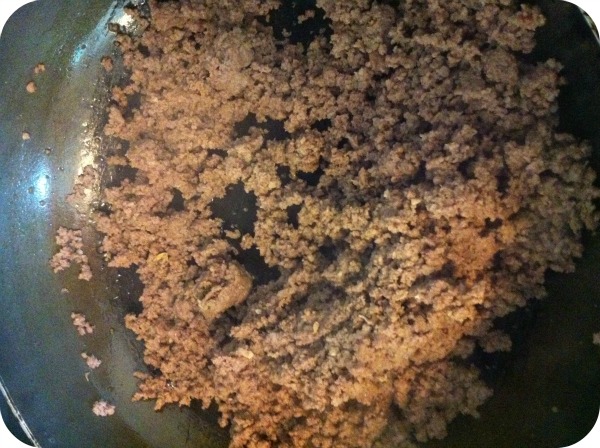 And as I said above all I did was brown the meat and mix everything in: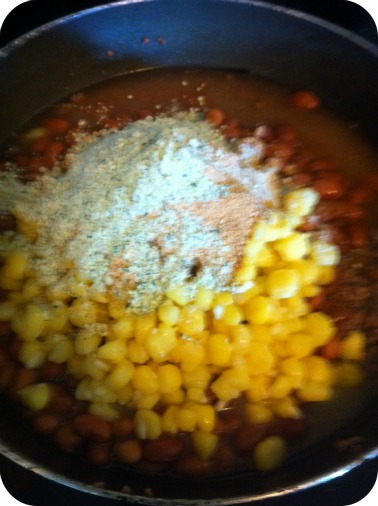 I can honestly say that myself and the whole family were pleasantly surprised by this dish. The kids loved it, I loved it and the boys dad loved it. So much so they all had second helpings and ate all of the left overs.
Check out the easy recipe below, I included all of the ingredients on the list *even the ones I omitted* from my version.
Prep time:
Cook time:
Total time:
Ingredients
1 lb. ground meat
1 package taco seasoning
1 package of dry ranch seasoning
1 can pinto beans
1 can kidney beans
1 can ranch style beans
1 can corn
1 can hominy
Instructions
Brown the ground meat with the taco seasoning
Add beans, corn, and hominy to the browned meat
Simmer
Add package of dry ranch seasoning
Enjoy and tell me what you think and don't forget to check out my friend Christina's (that got me to try Taco Soup) version of the recipe here!