While I was in New Jersey with the Social Media Moms and the New Jersey Digital Moms for our Social Media for Social Good trip we got to have a mini preview of the Atlantic City Food and Wine Festival that is coming up Friday July 25 – Sunday July 28th. During our preview we were able to visit the Pool After Dark before it became the Pool After Dark for the night and try a lot of good food and wine.
I even got to try stuff that I would have never thought I would try such as Popcorn Cream Shooters with Canadian Bacon Bits. Yep, that is what I said and in the end they were my favorite desert that I had tried all night.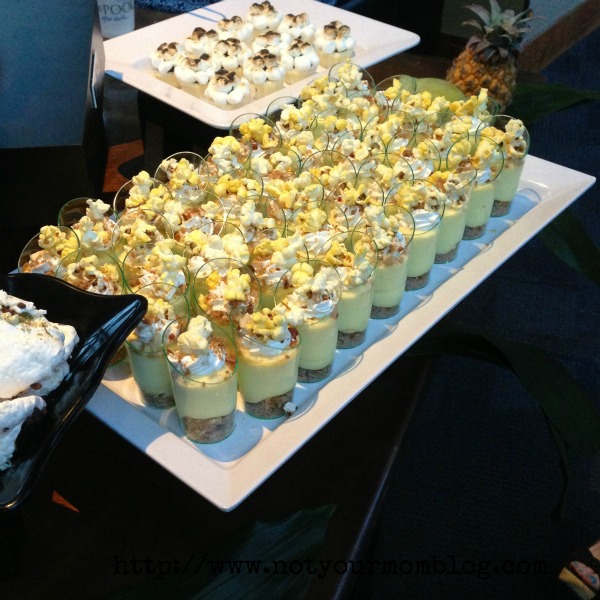 But on my vlog lately I have been going on about chocolate and deserts so I will also share with you guys my favorite non desert food from the Atlantic City Food and Wine Festival Preview. MiniMeatballs with homemade tomato sauce and micro basil.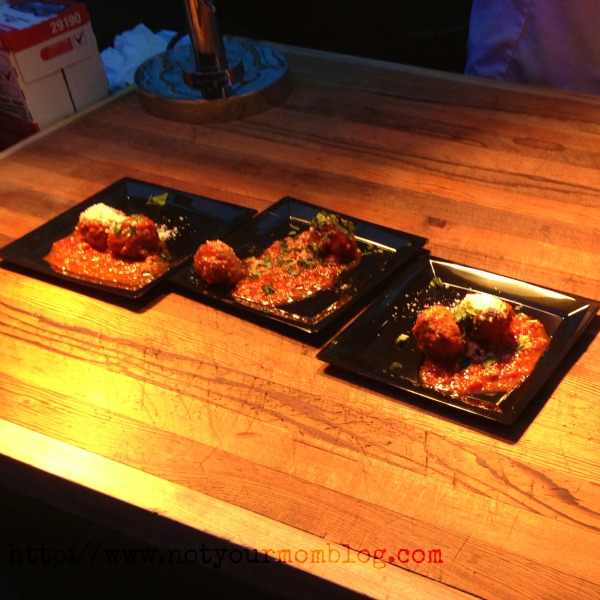 These foods were simply divineand I loved being apart of getting to preview the event. And if your interested in going here are some of the details of the Atlantic City Food and Wine Festival.
The festival takes place across all four casinos and resorts under the Caesars Entertainment Atlantic City umbrella including: Caesars, Harrah's Resort, Showboat and Bally's. Celebrity headlining chefs will be on hand as well such as Robert Irvine, Rocco DiSpirito, and Pat and Gina Neely.
There are also several key events that are featured that include:
The Grand Market
Blues Brews and BBQ
Beach Soiree
Gospel Brunch
Island Luau
So there are a lot of awesome events to look forward to and for a full schedule and ticket prices please visit here.