I posed the question on Facebook last week on what age is too old to hunt Easter eggs. Of course the consensus was pretty much when they told me they are too old. Which my 9 and 10 year old boys insisted that they were not too old yet.
So of course they hunted eggs with their cousins.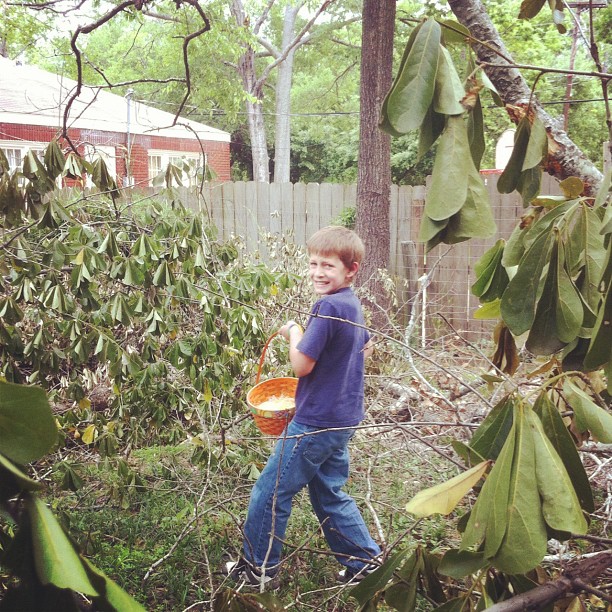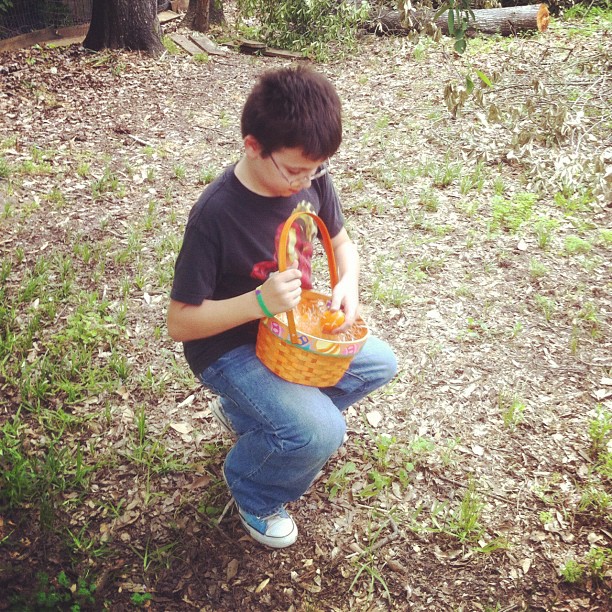 So we spent our Easter hunting eggs, eating candy, having a nice dinner and eating MORE candy. It was a great holiday and the kids had fun and so did I and Wesley even learned that the Roman's were brutal maniacs at church. His words, not mine.
How was your Easter holidays?