This Vanilla Brown Sugar Body Scrub is a GREAT homemade, cheap thing to make if you have a bit too many people you want to give a gift to this Holiday Season! It only requires 4 simple, everyday ingredients that you can find right inside your kitchen! This is great for exfoliating your body, the dead skin will be falling off! Not to mention, it smells DELICIOUS! So let's get started on how to make this amazing scrub!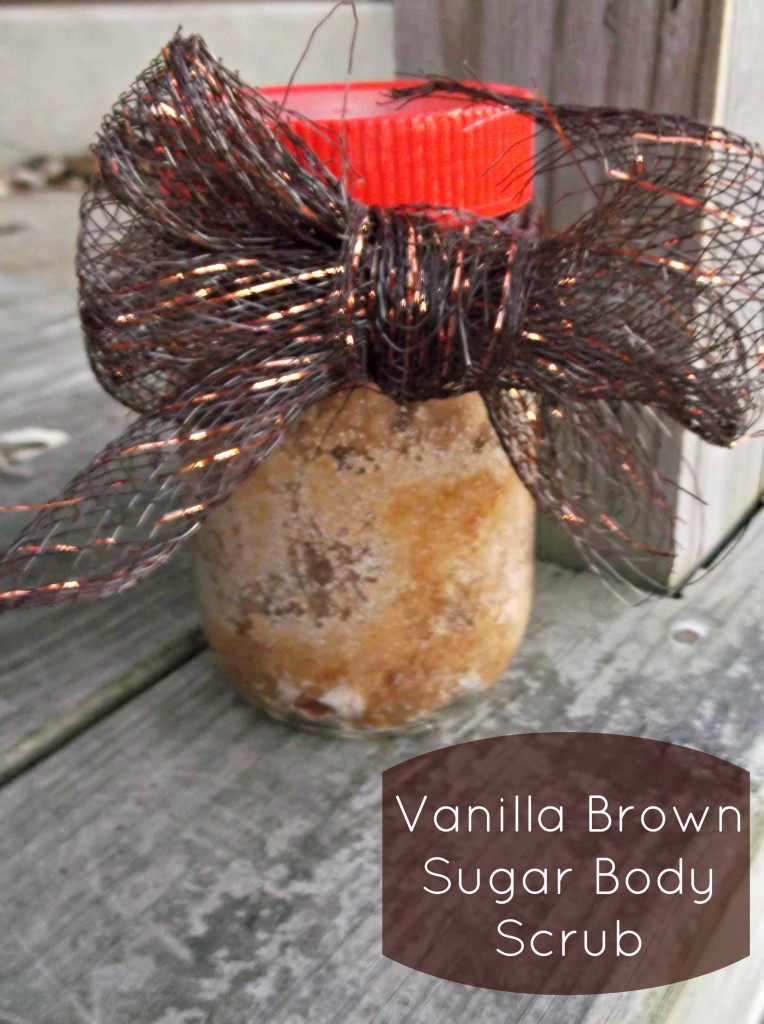 Vanilla Brown Sugar Body Scrub
Ingredients
¾ cup Brown Sugar
¾ cup Regular White Sugar
Olive Oil
1 teaspoon Vanilla Extract
Instructions
First, mix together the brown sugar and white sugar in a bowl, making sure it's free from any clumps!
Now, put it in your jar, filling it about ¾ of the way full!
Next, add your olive oil so it is about ½ in above where your sugar stops
Wait a few minutes, allowing the oil to seep down to the bottom of your scrub! If it doesn't quite reach the bottom you can always add more oil as needed! Refrain from stirring the mixture just yet!
Next, add your vanilla extract!
Finally, stir it all together being sure that you have saturated ALL of the sugar mixture!
Put a bow on it or a pretty ribbon and there you have it, a very inexpensive, super adorable gift that any girl would die for!