My normal meatloaf is a recipe that my sons love most days. And sometimes I will put a twist on it and change it up a bit, so I decided to change it up some and create a Zesty Cheeseburger Meatloaf recipe. I admit though I was a little skeptical about it being too cheesy (look at the photo), but it turned out to be just right and the six pepper seasoning and tomato sauce added just the right balance.
And since it has been rainy here all week, this warm gooey with cheese meatloaf was the perfect addition to our dinner routine this week.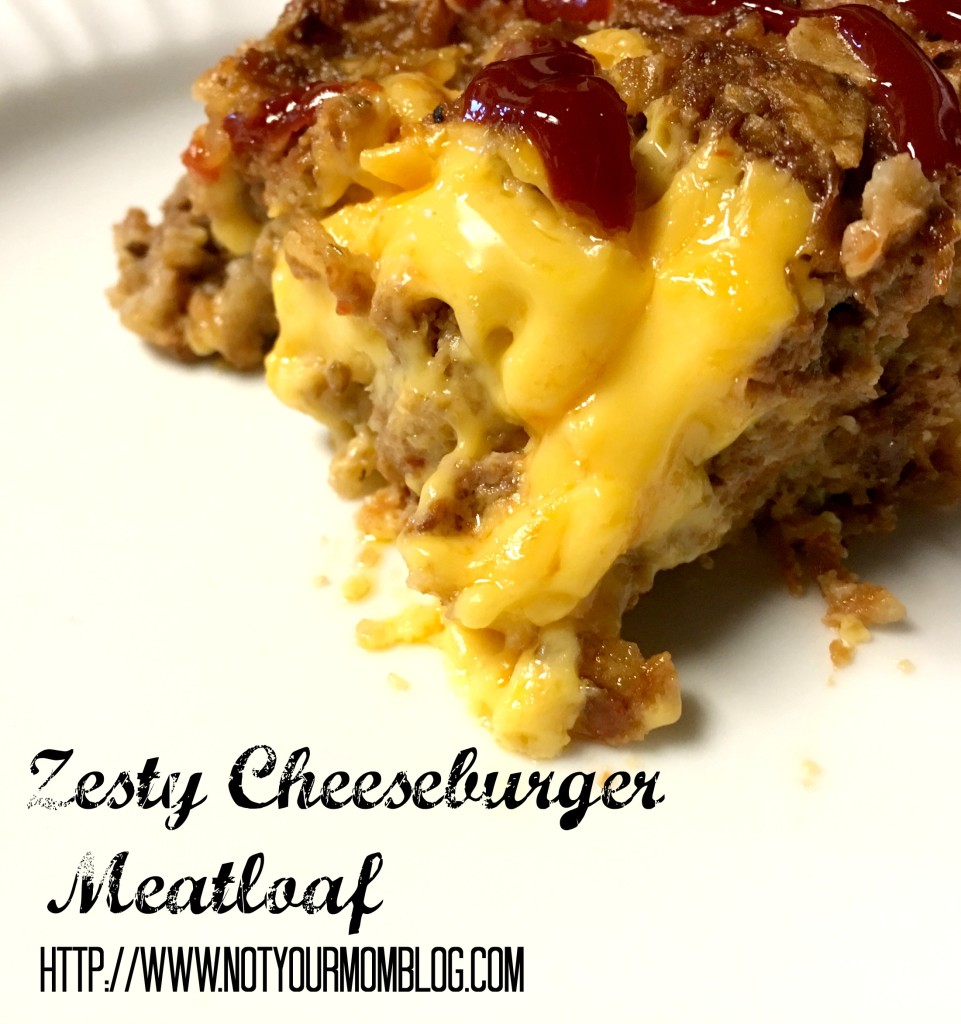 This one is definitely going to be a favorite that we make for years to come. The boys loved it and there was nothing left for leftovers. I'm just saying but if there had been any left it would have been awesome to try on a sandwich.
So here is how you can make this delicious Zesty Cheeseburger Meatloaf Recipe:

Zesty Cheeseburger Meatloaf Recipe
Ingredients
1 lb lean ground beef (or even turkey)
½ lb Velveeta, cut into ½ inch cubes
1 cup crushed tortilla chips
1 egg
1 6oz can of tomato sauce
2 tsp six pepper seasoning blend
ketchup for the top
Instructions
Pre-heat oven to 400 degrees
Mix ingredients minus ketchup until blended
Place mixture into square baking dish (13X13)
Bake for 20 minutes then remove from oven and top with ketchup (I always do a pattern like trips or something)
Bake for another 25 minutes or until done.
Serve with your favorite meatloaf side dishes.
Another alternate version could be exchanged the tomato sauce and six pepper seasoning with Ro-tel green chiles. Just another option, but I love it the way I made it.
Enjoy, and I love to hear about some your favorite meatloaf recipes, so please leave a comment telling me about them.