I love bacon and I love cheese so I just had to a bacon and cheese recipe this week.Which I have to just get to the point and say that the family LOVED it. I am talking the kids thought it was awesome and couldn't eat enough of the Bacon and Cheese Pull-Aparts that I made.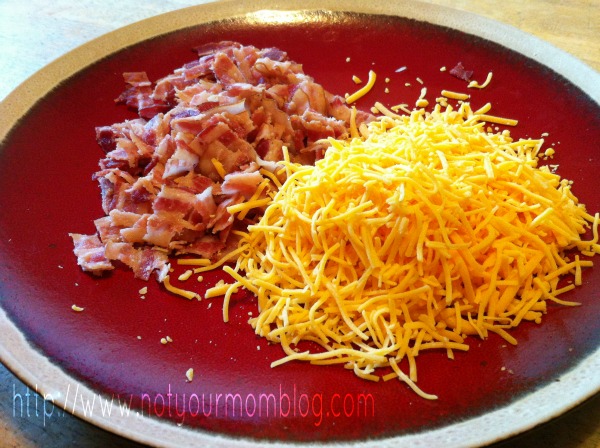 And truthfully I know most of could start out a plate of bacon and cheese and dream all day of the yum factor that they both are but alas I will show off the actual dish that I cooked and give you the recipe so that you can make it for yourself.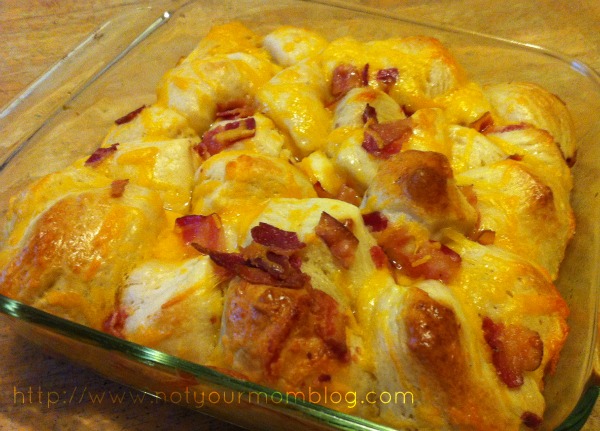 Looks good, right? Well here is the recipe for you to make for your family.

Bacon and Cheese Pull-Aparts Recipe
Prep time:
Cook time:
Total time:
Ingredients
1 egg
2 tablespoons milk
1 can large flaky layers biscuit
1 (2.5-oz.) pkg. precooked bacon, cut into ½-inch pieces
½ cup shredded Cheddar cheese
2 tsp onion powder
Instructions
Heat oven to 350 degrees and spray a 11x7(2-quart) glass baking dish with cooking spray.
In a large bowl, beat egg and milk with wire whisk until smooth.
Separate the biscuits and cut each biscuit into quarters.
Stir biscuits into egg mixture gently.
Fold in bacon, cheese and onion powder.
Spoon into baking dish and arrange biscuits so that they are in a single layer.
Bake at 350 degrees for 25 to 30 minutes, until they are golden brown.
This a great recipe that is easy and the kids loved and I am not kidding when I say that there were no left overs.  I served it with green beans and broccoli on the side and they went well together. Be sure to like Not Your Mom Blog on
Facebook
for more posts!