So last weekend we had our first Panera experience. And it was freaking yummy. But, sadly there is not one local to us. So the boys and I decided to try it out and make our own. And let me tell you guys the results were yummy.
Here are my step-by-step directions on what we did:
First we bought huge dinner rolls and cut out the inside of them: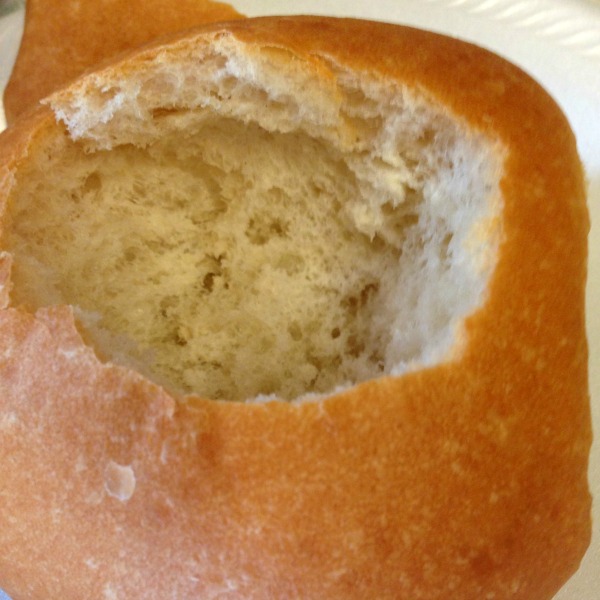 Then we filled them with chili and cheese: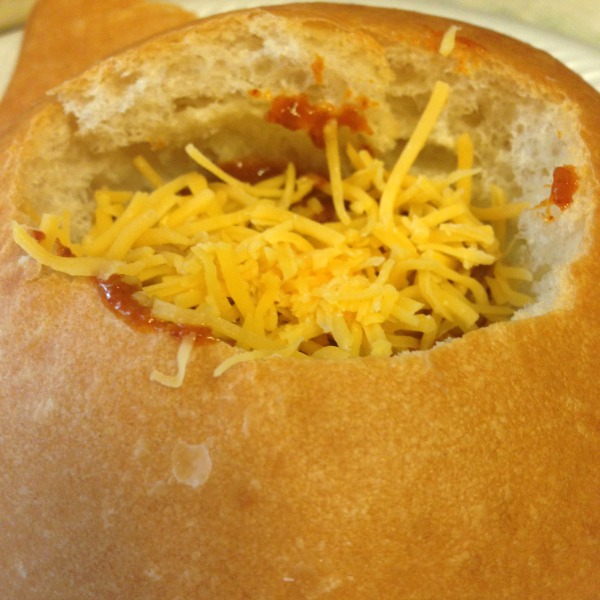 And then served them with out favorite veggie sides: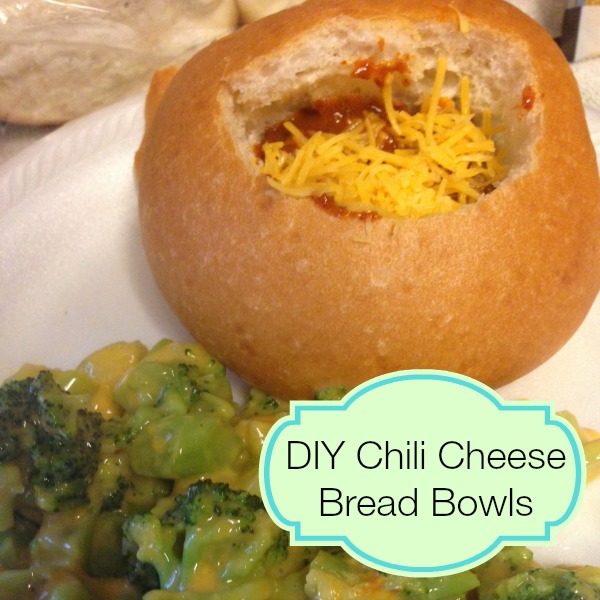 I can honestly say it was simple and easy to do and fun for the boys. They loved it and I can just imagine us filling our bread bowls with favorite soups and even my personal favorite chili mac.

DIY Chili Cheese Bread Bowls Recipe
Ingredients
3½ inch dinner rolls
Favorite chili
Mild Cheddar Cheese
Instructions
Make a hole in the top of the dinner rolls.
Fill with chili or other soup.
Top with cheese or preferred topping.