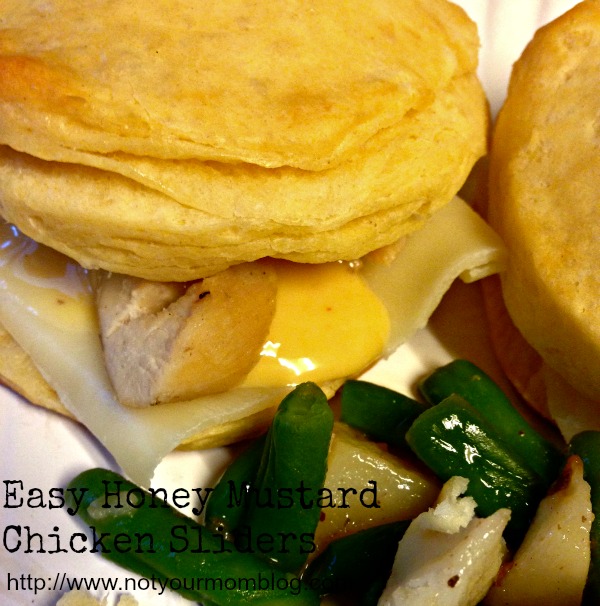 Okay, okay I know this isn't going to be much of a recipe, but this is so easy so I just wanted to share. And besides my kids loved it. And well I have never attempted to make any kind of sliders before so this is my first time for that. So here we go!
I actually used the large canned biscuits and baked them per the directions on the can. Pretty easy right? Yeah I used the flaky ones that were easy to tear in two to make a bun. Using big biscuits for sliders buns is brilliant and if I could remember where I saw it at I would be singing their praises. It's more easy than….yeah you guys probably do not want that inappropriate reference.
So after I made the buns I had pre-cooked grilled chicken strips and while the biscuits were still warm I topped them with my chicken, mozzarella cheese slices, lettuce and honey mustard.
It was so yummy and the kids loved them. Like loved them so much my poor lonely dog had no leftovers. It was also so quick to make that if you are a busy mom on the go. For example if your kids have a sports practice or you have roller derby (hello skinned up knee, damn you pads) sliders are easy and perfect to make.