This Easy Ranch Italian Cheese Baked Chicken Drumstick Recipe is a new family favorite of ours. It is easy to make and adults and kids love it equally. I came up with this after a similar family favorite Oven Baked Ranch Chicken. And while they both have ranch dressing in them that is where the similarities end.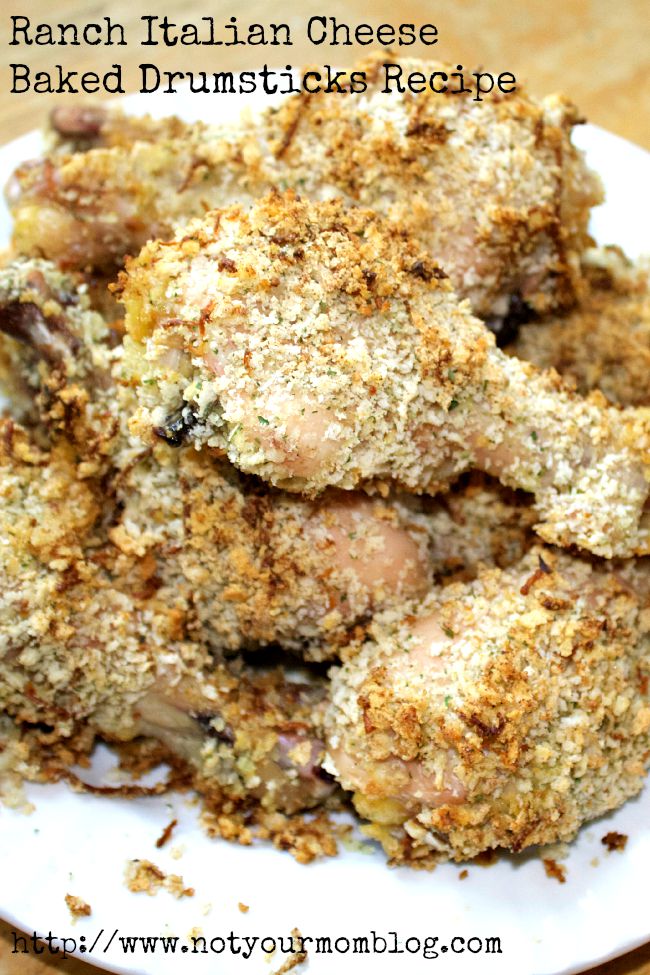 Here are the directions for the Easy Ranch Italian Cheese Baked Chicken Drumstick Recipe:
Ranch Italian Cheese Baked Chicken Drumsticks Recipe
Ingredients
2 lb. drumsticks
2 eggs
¾ c. Italian Cheese Blend
1 cup Unseasoned Panko
1 pks. Ranch Dressing Seasoning
Instructions
Pre-heat oven to 400 degrees.
Blend Panko, Ranch Dressing, and Italian Cheese Blend in a bowl.
Blend eggs in a bowl.
Dip drumsticks in eggs.
Place drumsticks in Panko/Ranch/Cheese mixture and coat.
Place on flat baking sheet.
Repeat with all drumsticks.
Bake uncovered on baking sheet for 35-40 minutes until golden brown and chicken is done on the inside.
If you and your family try this recipe please be sure to let me know by leaving a comment and telling me what you think. With only 5 ingredients this recipe is easy and sure to please.
If you want to see more of our fun and awesome recipes please be sure to sign up for the newsletter.