So Hal and I performed our yearly ritual of dyeing and decorating eggs for Easter. Sadly though Wes didn't want to help, I guess he thinks he is too old now. That does make me sad and just lets me that as well as nearly being as tall as I am that he is growing up. Pretty soon Hal will say he is too old too and I will be decorating and dying eggs all alone on Easter. But for now I will enjoy the time I have doing these fun holiday rituals with them and of course post pictures.
I love all the different egg dye colors.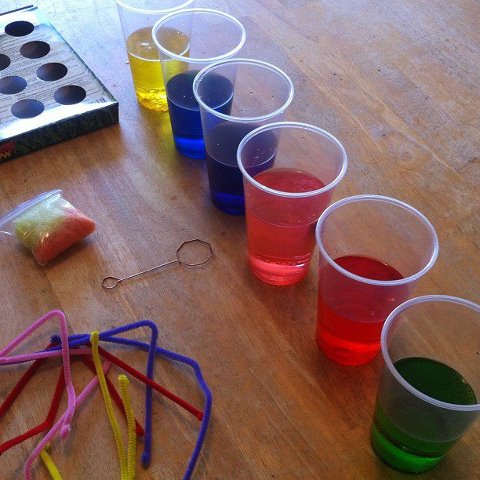 Eggs dyed and ready for decorating.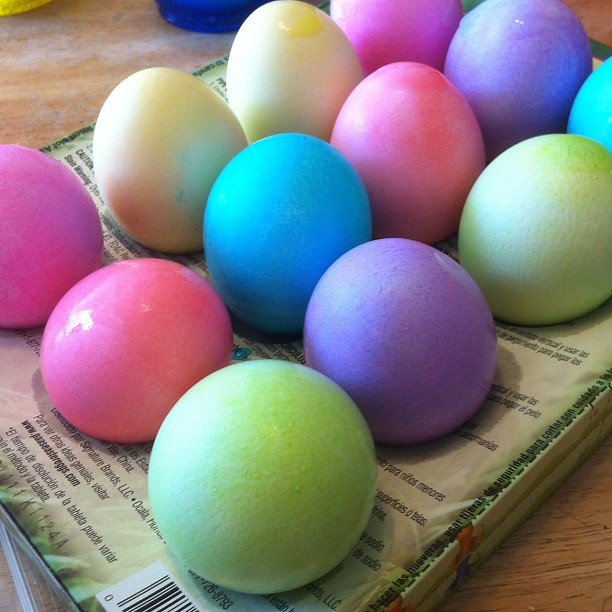 Hal using "monster" decorations on the eggs this year.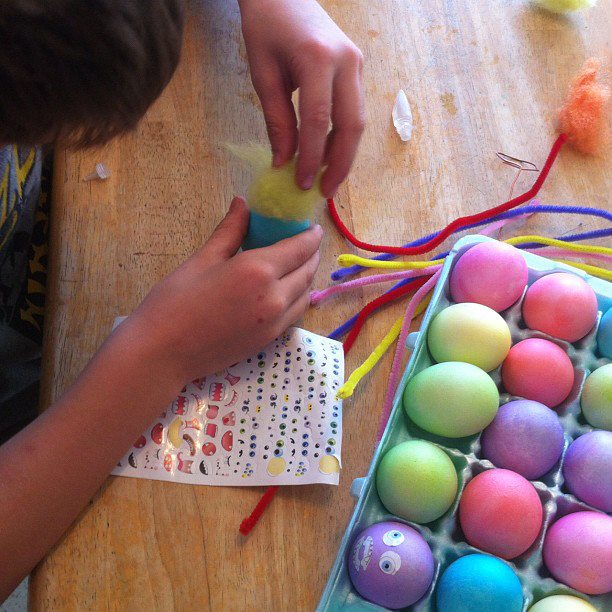 I love decorating eggs because it involves being creative and making hard-boiled eggs which I love to eat. My only problem with the boiled eggs though is that I always forget how long to boil the eggs for. So I just need to remember to get the eggs how I like them for the large eggs I always buy that I need to boil them for 17 minutes.
Do you guys decorate eggs on Easter?