I can't really recall when I started doing things like helping mow the yard and stuff along those lines when I was a kid. And I was not really sure when I was going to either let my kids help or ask their help with doing yard work. It was mostly a question of when would I think they were old enough and truthfully I could not come up with an answer of when I would be ready to allow them. I think a certain degree of paranoia played a role it, I was just afraid something would happen. Well the question sort of got answered for me this morning when my sons father decided that he was old enough at 10 to at least try to mow the front yard since it is the least think grass we have.
Well he did and of course I was there every step of the way trying to make sure that nothing happened to him and he was able to handle it.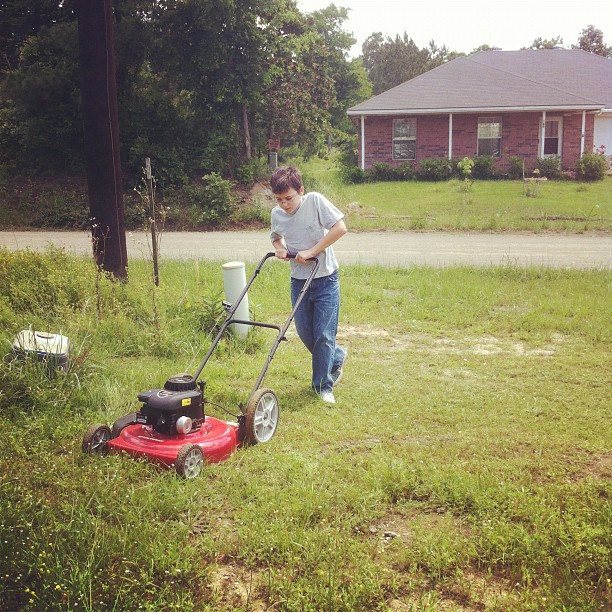 I also has to go back behind him and mow over the patches that he left but he did an excellent job for the first time and just maybe I will let him try again.
How old were your child(ren) when they first mowed the yard or helped with yard work other than minor weeding or gardening? Or how old will they be when you allow them to?