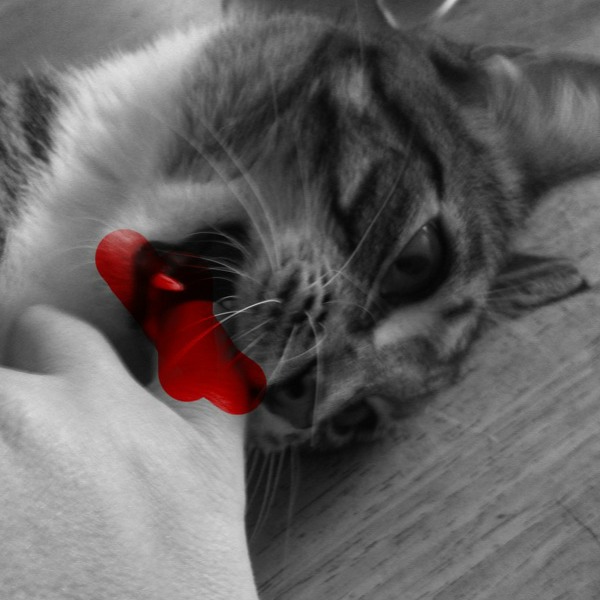 Like most parents when kids like my younger son who has ADHD and sometimes even with his medication gets to the point where there is no way in hell that he is going to sit still so we use cell phones and other electronic devices to distract. Well a couple of nights ago we got to this point and I gave him my iPhone to play a game on. Well instead of playing games he starts going through my photos. And thankfully I am a good girl and all of my pictures are nice and family friendly.
After going through  my photos he discovers an app that I have installed that can be used to change the color on pictures. And that little gem above is what he came up with. I am not sure whether to run, sleep with one eye open in fear of the cat, or applaud the creativity.  Oh well to check out the original photos check out this post here.
But for now be afraid of bloody finger biting kitty!